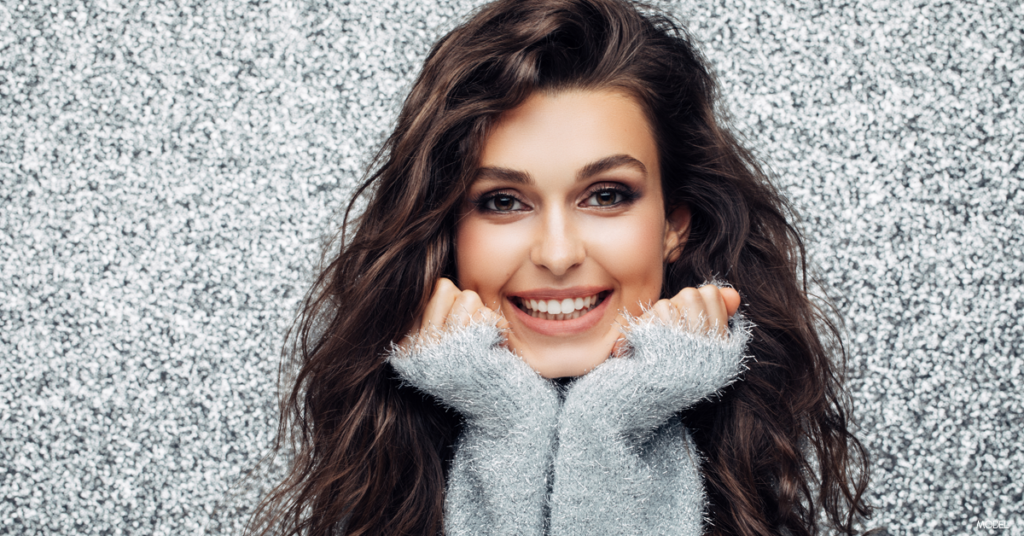 A new year gives us a unique opportunity to update and revamp our confidence, goals, health, and image. Why not give yourself a smile makeover to rejuvenate your smile and start the new year off right? Your smile is such a big part of you, and your confidence, and that's why we offer multiple cosmetic and restorative solutions that are matched to your smile goals. Let's give you a smile that you're proud to show off!
Before you come see us, think about what you're looking for in your smile, such as:
The alignment of your teeth
The brightness of your smile
The worn edges
A low gum line
Recessed gums
Teeth stains
Chips or cracks
Learn more about our Cosmetic Dentistry services HERE.
The Importance of Enhancing Your Smile
A confident smile is important. A smile is much more than just straight, white teeth. When you feel confident in your smile, you feel confident in yourself and are prone to show off your smile frequently. The benefits of smiling and laughing are numerous.
According to an article from the University of West Alabama, "Research shows that those who consciously or subconsciously smile more live better and longer. Your body releases three hormones that make you feel good when you smile. They include dopamine, endorphins and serotonin. These signal to your body that you're happy, and in turn, you feel happier."
A Quick Overview of Services
Fix chips with dental bonding. If you're worried about your chipped teeth, dental bonding may be a great option for improving your smile. We Use versatile and resilient tooth-colored composite materials creating a strong structure that still feels like your original tooth.
Recontouring and reshaping. Tooth reshaping or recontouring provides instant results for cracked, chipped, or sometimes crooked teeth. We will slightly alter the shape, length, or position of the teeth.
Get your teeth professionally whitened. One of the best and easiest things you can do for your smile is to reverse the signs of age, smoking and even medications by brightening your smile with a teeth whitening procedure.
Enhance your smile with porcelain veneers. Veneers can conceal a wide variety of issues – from cracked teeth, gaps, crooked teeth, discolored teeth, and short or misshapen teeth. Veneers are wafer-thin shells of porcelain that are custom-crafted to improve the appearance of your teeth. Learn more about Smile Makeover with Porcelain Veneers.
Rejuvenate Your Smile and Schedule Your Consultation Today
We can also combine our services to create a full smile makeover! If you're concerned about miscolored, missing, chipped, misaligned, or cracked teeth, come talk to us to see what your best solution is for a healthy, beautiful smile. We can treat anything from disease to replacing missing teeth and create a new smile you can be proud of.
Before and After photos of cosmetic dentistry from WebMd.
Cosmetic Dentistry Procedures Availalble at GPS Dental
If you want to improve and rejuvenate your smile or have questions about cosmetic dentistry procedures, we'd love to answer them. Just give us a call and schedule your consultation!
Dr. Gary P. Skrobanek's experienced and friendly team at GPS Dental offers affordable dental care for all ages in San Antonio, TX area. Our Brooks City Base dentist office is conveniently located and offers early morning appointment times Monday through Friday to meet your needs. At GPS Dental, we promote dental health awareness to our patients and provide most dental services, from family and general dentistry to dental implants, sleep apnea, TMJ / TMD Treatment, cosmetic dentistry and much more. We accept most dental insurance plans and offer affordable financial solutions for any budget. Call us at 210-633-3477 to make an appointment.