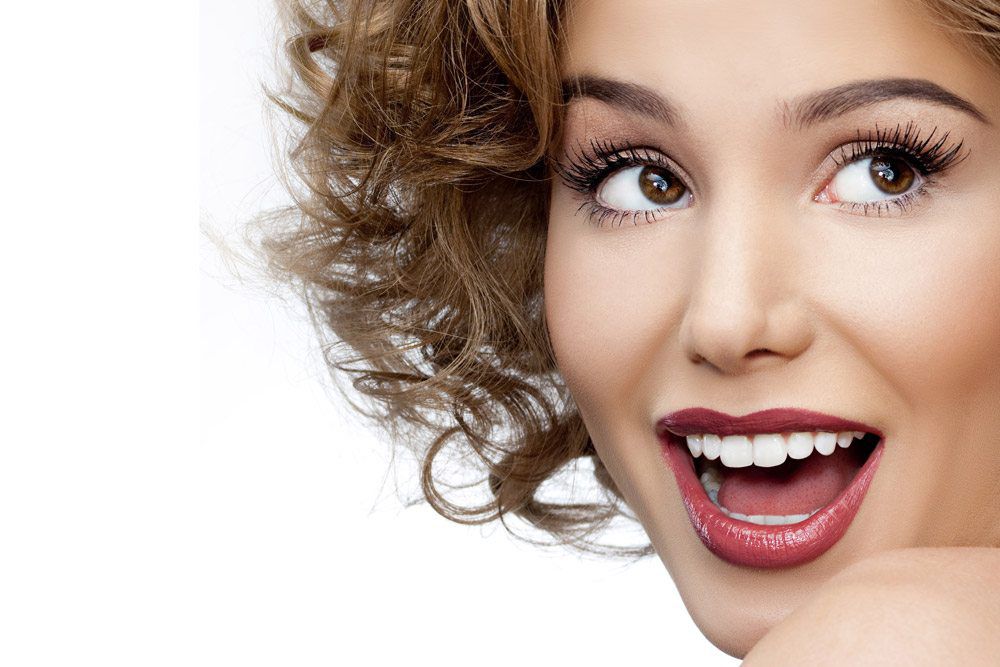 It's award season and we've seen the glitz and glamor of Hollywood on the red carpets! Over the years, we've seen the styles of dresses change … from over the top creations to more subdued looks. They're all gorgeous, just like their hair styles … changing from beautiful up-dos to long, wavy locks. Either way, they're gorgeous!
But the one thing that really catches our eye is their SMILES! Yes, we love the makeup and shoes, but those gleaming white, perfect Hollywood smiles … WOW!!
Do you think they all had perfect smiles earlier in their careers? Nope. Check out this article from Self Magazine, The Celebrity Secret to a Perfect Smile or this one from Seventeen, 10 Celebrity Tooth Transformations that will Make You Smile.
Celebrities from Miley Cyrus to Tom Cruise have had chipped, gapped, stained, crooked and misshapen teeth in the past, but not in current photos. If you look back at images over the years of your favorite actor or actress, you can tell they've had cosmetic dentistry procedures completed to enhance their smile. It's not magic and it's not only for the Stars … you can have the smile of your dreams too and GPS Dental can help!
Related Article: GPS Dental Offers Cosmetic Dentistry Options
We've listed below a few of the natural-looking cosmetic dentistry procedures that Dr. Gary Skrobanek and his expert team at GPS Dental in San Antonio, TX offer:
Cosmetic Bonding
Cosmetic Bonding is a process where Dr. Skrobanek attaches or "bonds" materials directly to your tooth in order to change the color and shape and used most often to repair chipped teeth. The natural tooth enamel is then fused together with bonding materials such as porcelain and resins to create a strong structure that still feels like your original tooth. 
Enamel Shaping (Contouring) 
One of the few instant cosmetic dentistry treatments is tooth reshaping, or contouring.  This procedure can correct chipped or cracked teeth, crooked teeth, even overlapping teeth during one appointment. Under certain circumstances, dental contouring can be a substitute for braces and is used to slightly alter the shape, length or position of your teeth.
Teeth Whitening 
Brushing and flossing are everyday ways to keep your teeth bright, white and healthy. If you still feel like your smile is lacking some sparkle or is more yellow than it used to be, you're not alone. We offer several in-office teeth whitening options, just ask Dr. Skrobanek which option is best for you. (Read more, Brighten Your Smile with Whitening Trays)
Porcelain Veneers 
Veneers are thin, custom-made shells crafted of tooth-colored materials designed to cover the front side of teeth. They are an option for correcting stained, chipped, decayed or crooked teeth. A small amount of your existing tooth structure is removed to accommodate for the very thin, yet strong porcelain veneer. (Read more about Smile Makeovers using Porcelain Veneers, Are You Ready for a New Smile?)
Dental Implants
Dental implants may be an option for people who have lost a tooth or teeth due to an injury, periodontal disease, or some other reason. Dental implants are connected to the gum tissues and underlying bone in the mouth. Expert dentists, like Dr. Skrobanek, who specialize in implants have the training, experience, special knowledge, and technology to help you have teeth that look and feel just like your own after your implant is finished. (Read more in this Dental Implant FAQ)
Cosmetic Dentistry Procedures at GPS Dental
If you want to improve your smile or have questions about cosmetic dentistry procedures, we'd love to answer them. Just give us a call and schedule your consultation!
Dr. Gary P. Skrobanek's experienced and friendly team at GPS Dental offers affordable dental care for all ages in San Antonio, TX area. Our Brooks City Base dentist office is conveniently located and offers early morning appointment times Monday through Friday to meet your needs. At GPS Dental, we promote dental health awareness to our patients and provide most dental services, from family and general dentistry to dental implants, sleep apnea, TMJ / TMD Treatment, cosmetic dentistry and much more. We accept most dental insurance plans and offer affordable financial solutions for any budget. Call us at 210-633-3477 to make an appointment.