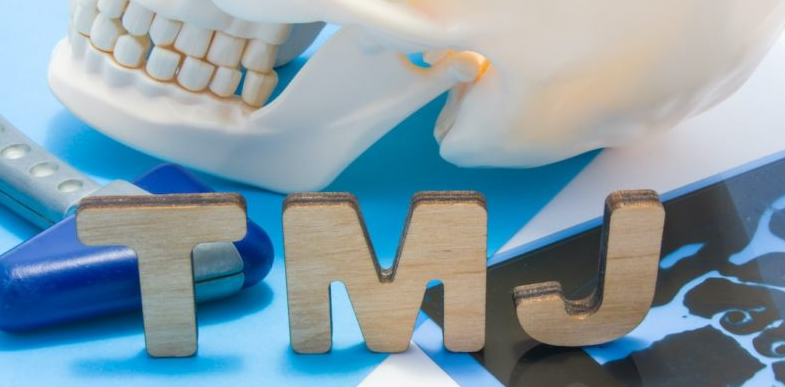 TMJ Awareness Month 2021
What are your knowledge levels on temporomandibular joint dysfunction (TMD)? TMJ Awareness Month is November, so now is a great time to learn more about TMJ and how it might affect you. TMD treatment and management are available at GPS Dental in San Antonio, Texas in a variety of ways.
TMJ Awareness: What is TMD?
The temporomandibular joint (TMJ) is a collection of muscles and nerves that connect your jaw to your skull on either side of your head. Acting like a hinge for your jaw, the TMJ allows you to freely open and close your mouth while assuring you of smooth movement in your jaw when you are eating or speaking.
There are several concerns that could lead to a dysfunctional TMJ. Sometimes they are not entirely clear, but at other times it is easy to pinpoint them after a consultation with Dr. Skrobanek.
One of the contributing factors to developing TMD is thought to be stress. By minimizing your stress or developing better coping strategies for it, you may be able to find relief.
Related Articles:
TMJ Awareness: Signs of TMD
The several signs of a temporomandibular joint disorder are why this disorder goes undiagnosed or is misdiagnosed. During your consultation with Dr. Skrobanek, you'll be able to discuss concerns. By comparing your symptoms with what the dentist can see during your exam, a diagnosis may be possible.
Some of the signs of TMD could include the following:
Pain felt in the TMJ or jaw muscles
Pain inside of your ears, or around the ears
Joint sounds such as clicking or popping
Consistent headaches or migraines, especially in the temples
Tenderness in the jaw
Inability to open or close the jaw
Discomfort when eating or speaking
Limitations in jaw movement
Tension in face or neck
Treatment Options for TMD
According to Dr. Skrobanek, there are several TMD treatment options for those who have TMD. Quite often, a conservative less-is-more approach is the most effective. For TMD, this could include eating softer foods, avoiding repetitive function, such as gum chewing, biting nails, ice-chip chewing, taking over-the-counter pain medications (anti-inflammatories, analgesics, muscle relaxants, anti-anxiety drug) and modifying pain by applying heat packs and ice packs to the area that is feeling discomfort.
Practicing relaxation techniques to minimize jaw tension such as meditation or biofeedback. Also gentle massages on the jaw and the muscles in the neck can also prove to be helpful. Dr. Skrobanek may recommend exercises to strengthen your jaw muscles, Alter your diet to exclude excessively chewy foods. This includes chewing the sugar-free gum that you love so much. All of this excess chewing could put further strain on the TMJ.
If these easy at-home solutions are not quite as effective as you'd have hoped, Dr. Skrobanek can offer a dental appliance to help provide support for the TMJ. Most often a night guard will also keep your from clenching and grinding your teeth in your sleep. 
Related Article: Are You Clenching or Grinding Your Teeth While You Sleep?
Contact GPS Dental for TMD Treatment
We feel that TMJ awareness and diagnosis are important steps before treatment. Consult with Dr. Skrobanek, the dentist who treats TMJ disorders and Bruxism in the San Antonio area, to determine what type of jaw condition is causing you to suffer. Part of the dental examination includes checking the muscles and joints for clicking, popping, tenderness or difficulty moving.
It's also important to stay up to date on your cleanings and routine visits to your dentist. In the meantime, having a strong and steady oral health routine – brushing twice a day and flossing once – is the best thing you can do for your oral health!
Dr. Gary P. Skrobanek and his experienced, friendly team at GPS Dental offer affordable family dentistry and gentle dental care in the San Antonio, TX area. Our Brooks City Base dentist office is conveniently located and offers early morning appointment times Monday through Friday to meet your needs. At GPS Dental, we provide most dental services, from family and general dentistry to dental implants, sleep apnea, TMJ / TMD Treatment, cosmetic dentistry and much more. We accept most dental insurance plans and offer affordable financial solutions for any budget. Call us at (210) 633-3477 to make an appointment.