Roots Run Deep…
Dr. Gary Skrobanek is a native of San Antonio.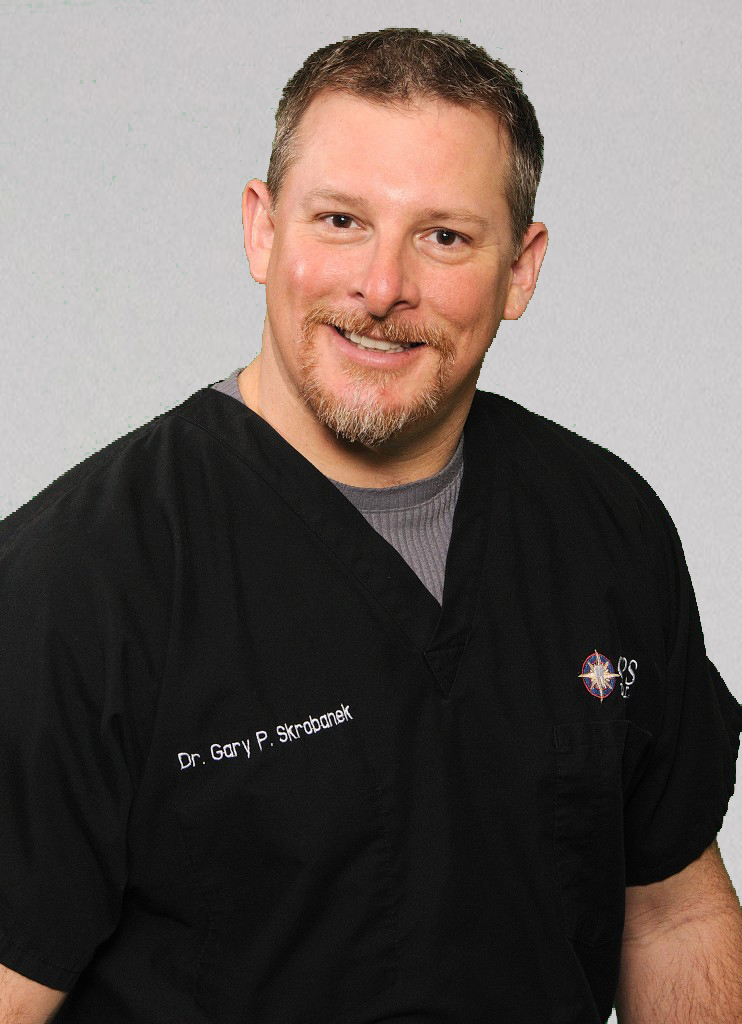 He attended Highlands High School, just a few minutes from his office. When it was time to go to college and dental school, he remained in San Antonio, where he attended UTSA and UTHCSA. When he graduated in 1994, he was recognized for his continuous excellence in clinical skills. He began private practice immediately, and joined a group practice on the Southside of San Antonio in 1996 where he remained for 16 years.
Dr. Gary Skrobanek formed GPS Dental, in January of 2013.
Dr. Skrobanek's commitment to continuing education has allowed him to practice a broader spectrum of dental care in one setting, including implantology and sedation dentistry, as well as cosmetic dentistry and routine care. Dr. Skrobanek is experienced in complex wisdom tooth extractions and treats TMJ disorders by analyzing a patient's bite and jaw function.
W
hen not creating smiles, Dr. Skrobanek loves to spend time with his wife and three daughters. His hobbies include playing the guitar, fishing, snow skiing, and being outdoors.
He holds memberships in the San Antonio District Dental Society, TDA, and ADA. Dr. Gary Skrobanek is a member of the American Academy of Dental Sleep Medicine a society that studies dental therapies for sleep disturbances.