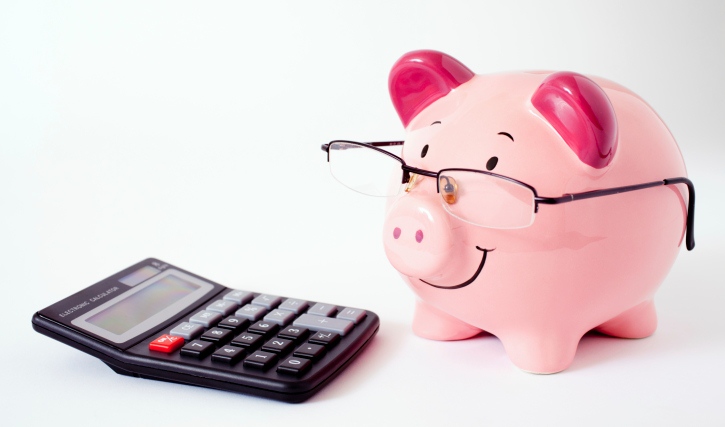 Dental Insurance: The Elephant (or Piggy) in the Room!
As you know, certain aspects in life develop stigmas (or poor reputations) for numerous reasons. Although sometimes untrue, a bad stigma/reputation can have lasting effects on a person's perception, and thereby be a source of distress when encountered. While this may certainly be a problem in some fields, among the dental industry this is certainly nothing new as professional dentistry has and continues to flourish, despite the misconceptions that have surrounded the profession for many years. (Remember visiting the dentist as a small child? Things used to be very clinical and sterile. Now, thank goodness, visiting the dentist is more like visiting a spa!)
Although the 21st century has represented something of a renaissance in modern dentistry, marked by numerous new innovations in dental technology and a steadily increasing positive public perception.
Dental insurance can cause some stress for some families. The reason for this however, may actually have less to do with dentistry and more to do with general financial related stress; as many case studies have indicated financial concerns to be the number one cause of anxiety among the population today. However, at GPS Dental, we strive to achieve the most stress-free and overall pleasant experience for our patients as possible! Therefore, to remedy this issue we offer three fantastic methods of payment for patients, each of which may better assist you and your family in receiving the quality affordable dental care that you truly deserve!
Affordable Dentistry: Three Great Financing Options!
Option 1:
Affordable Dentistry | CareCredit
CareCredit is undoubtedly one of the highest preferred payment options among many of our patients here at GPS, as it may be the easiest and perhaps most stress relieving of the financing options available! By receiving a CareCredit health care card, you will be given the option of the CareCredit installment plan, thus allowing you to make small monthly payments as opposed a large payment all at once. This installment plan has proven itself to be a much more manageable solution to make affordable dentistry attainable for many patients, generally offering interest free plans for 3, 6, and even 12 months, in addition to extended financing for up to 48 months.
Click to Apply for CareCredit
Option 2:
Affordable Dentistry | Flexible Spending Account
A second and equally as efficient method of payment is what's known as a Flexible Spending Account or FSA. An FSA is a personal account that's designed to pay for specific out-of-pocket health care procedures, to prevent or treat any diseases or chronic illnesses. Many preventative and restorative dental treatments can be planned out, as can the process to pay for them and using an FSA plan can put more comprehensive treatment plans in the annual family budget and making affordable dentistry attainable for you and your family. While this can certainly include many different dental care expenses, it's important to note that there is a certain criterion for what procedures can or cannot be covered.
Related Article: Dental Coverage on Flexible Spending Account (FSA) | Investopedia 
Option 3:
Affordable Dentistry | Cigna Dental Insurance

While dental insurance is certainly intended to assist patients in providing coverage for some dental care, please remember that it will surely not cover all of it! That being said, at GPS we often recommend Cigna Dental Insurance to our patients, as Cigna healthcare provides care several care packages for both families and individuals, in which dental expenses can be added for easy access and make affordable dentistry more attainable! Additionally, the Cigna care package also provides extensive coverage for multiple types of dental services, including basic, preventative, and even specialized dental care.
Related Article: Cigna Dental: Dental Insurance that Keeps You Smiling

Affordable Dentistry: Don't Panic!
Let's face it; we all need a little help sometimes and at GPS Dental we want to make sure you get all the care you need without any headaches or stress involved! Although it's a topic that many patients dread, through any of these three carefully designed expense plans, we hope to give you peace of mind, in knowing that you and your family will receive quality affordable dentistry. If you have any additional questions or concerns, please contact our offices!
Related Article: GPS Dental: Payment and Insurance Options
Click HERE to learn more about Dr. Gary Skrobanek?
Dr. Gary P. Skrobanek is a dental implant dentist and his experienced, friendly team at GPS Dental offer affordable dentistry and gentle family dental care in the San Antonio, TX area. Our Brooks City Base dentist office is conveniently located and offers early morning appointment times Monday through Friday to meet your needs. At GPS Dental, we provide most dental services, from family and general dentistry to dental implants, sleep apnea, TMJ / TMD Treatment, cosmetic dentistry and much more. We accept most dental insurance plans and offer affordable financial solutions for any budget. Call us at (210) 633-3477 to make an appointment.