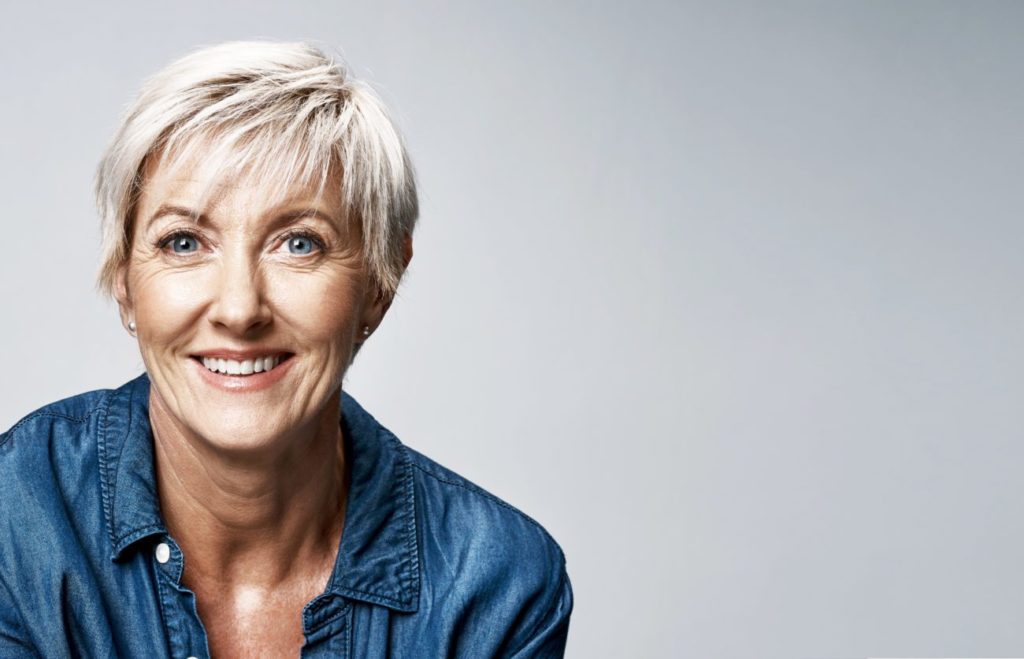 At GPS Dental, we want to make sure our patients always have strong and healthy smiles. It's so important to our daily lives that we can smile, eat, and talk with confidence.
If you're missing teeth, those daily tasks can become a challenge; however, we can help you restore your smile. While keeping your natural teeth is always the number one option, sometimes replacement options are needed to restore and maintain a healthy smile. We can help you decide which of our tooth replacement options, implants, dentures, or implant-supported dentures, is best for you and your smile goals.
Related Articles:
Restore Your Smile with Dental Implants
Dental implants can fix multiple teeth, a single tooth, or a full set of teeth – so the options are plenty, making dental implants a popular option for replacement. Implants require three major steps to consider and can take a series of visits to our office to fully complete the process:
Surgical implant placement
Healing from the surgical placement of the implant(s)/temporary teeth placement
Replacement of any missing teeth with crowns
While the process may sound extensive, the benefits of dental implants are many.
Benefits of Dental Implants:
Look and act like natural teeth
Durable, long-lasting
Feel strong and stable
Help preserve bone tissue and bone
Allow you to brush and floss normally
Learn More about Dental Implants HERE.
Restore Your Smile with Dentures
There are two major types of dentures:
partial dentures
complete removable dentures
The keyword being "removable".
Unlike dental implants and implant-supported dentures, traditional partial or complete dentures are removable, not permanently implanted into your mouth. Dentures can be a quick, non-invasive, and more affordable fix to missing teeth.
If you're experiencing tooth loss from gum disease, injury, or tooth decay, dentures can help your appearance and smile and also restore your ability to speak and eat.
Learn More about Dentures HERE.
Restore Your Smile with Implant-Supported Dentures
While implant-supported dentures are similar to traditional dentures, the difference lies in the use of implants for retention instead of adhesive. The implant can reduce the bulkiness of traditional dentures and give more space for the tongue.
This means that the ability to taste food with dentures will be greatly enhanced. They're also sturdier and there's no need for any adhesive at any time because the dentures are so well supported by the implants. This helps preserve bone, tissue, and muscle tone in the face as well to maintain a more youthful appearance.
Learn More about Implant Supported Dentures HERE.
GPS Dental Can Restore Your Smile and Your Confidence
If you're not sure which tooth replacement option is best to restore your smile: dental implants, dentures, or implant-supported dentures, schedule your Smile Consultation appointment with Dr. Skrobanek and his expert team in San Antonio, Texas. There is not a one size fits all treatment plan when it comes to tooth replacement, after a thorough exam and a discussion about your smile goals, we will create a customized treatment plan for your individual needs to restore your smile and your confidence.
Dr. Gary P. Skrobanek's experienced and friendly team at GPS Dental offers family dentistry for all ages in San Antonio, TX area. Our Brooks City Base dentist office is conveniently located and offers early morning appointment times Monday through Friday to meet your needs. At GPS Dental, we promote dental health awareness to our patients and provide most dental services, from family and general dentistry to dental implants, sleep apnea, TMJ / TMD Treatment, cosmetic dentistry and much more. We accept most dental insurance plans and offer affordable financial solutions for any budget. Call us at 210-633-3477 to make an appointment.