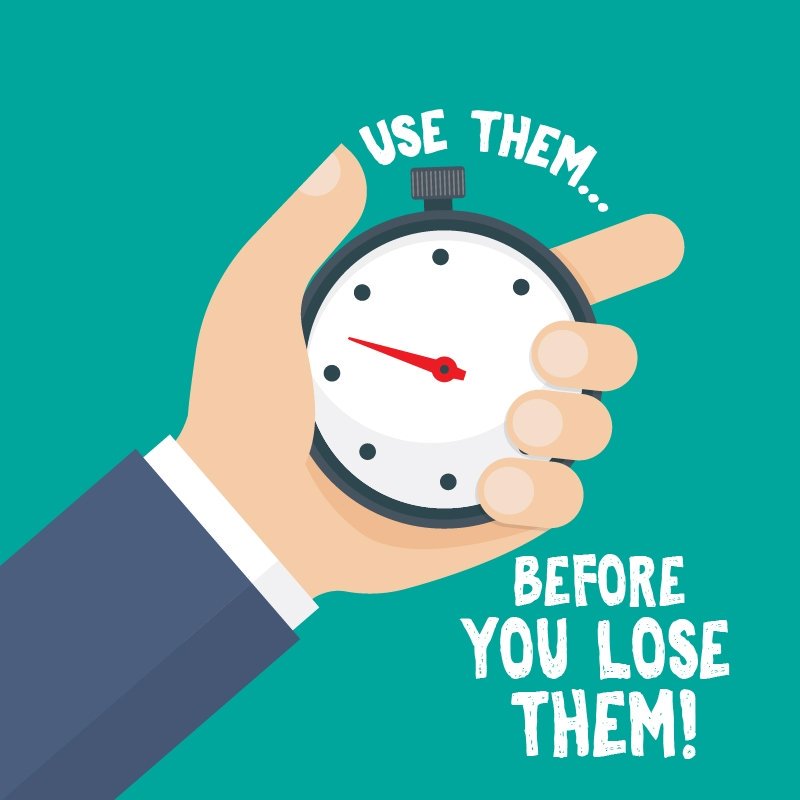 Use Your Dental Benefits Before It's Too Late!
We can help you maximize dental insurance benefits! Did you know that your dental insurance benefits expire automatically on December 31 every year? That date is approaching quickly, so it's time to start thinking about making the most of your dental benefits before time runs out. Call us today to get your end-of-the-year appointments scheduled and on the books for peace of mind, and to get the most out of the dental insurance you pay for.
Learn More about dental insurance from the American Dental Association: "Use it or Lose it"
Making the most out of your dental benefits before the end of the year is a smart and cost-effective decision. Here are some steps you can take to maximize your dental benefits:
Schedule a Check-Up: If you haven't had your regular dental check-up and cleaning this year, schedule an appointment as soon as possible. Preventive care is essential for maintaining good oral health and can help catch any issues early.
Use Remaining Benefits: If you have dental treatments that you've been postponing, such as fillings, crowns, or dental procedures, consider completing them before the year ends. Dental benefits typically don't roll over, so any unused coverage will be lost.
Review Your Coverage: Take the time to review your dental insurance policy and understand what it covers. Knowing your plan's details can help you make informed decisions about your dental care.
Meet Your Deductible: If your dental plan has a deductible, ensure that you meet it before the year ends. Once you've met the deductible, your insurance will start covering a larger portion of your dental expenses.
Coordinate with Flexible Spending Accounts (FSAs) or Health Savings Accounts (HSAs): If you have an FSA or HSA, consider using the funds for eligible dental expenses. These accounts can provide tax advantages and help cover dental costs.
Plan for Next Year: If you anticipate needing dental work in the future, consult with your dentist and schedule treatments strategically to maximize your benefits for the upcoming year.
Orthodontic and Specialized Care: If you or a family member are considering orthodontic treatment or need specialized dental care, it's a good time to discuss the treatment plan with your dentist to see if you or your teen will be a candidate for SureSmile Clear Aligners. Planning ahead can help you budget for these services.
Request Pre-Authorization: If you're planning significant dental work, request pre-authorization from your insurance provider to confirm coverage details and estimate your out-of-pocket costs.
Maintain Good Oral Health Habits: Continue practicing good oral hygiene, including regular brushing, flossing, and a balanced diet. Maintaining oral health can help reduce the need for extensive dental work.
Ask for Payment Options: If you have significant dental expenses, ask your dental provider about payment options or financing plans that can help you manage the costs. We accept CareCredit … APPLY HERE. 
GPS Dental Can Help: Remember GPS Dental in the Brooks City Base are of San Antonio, TX is happy to help you maximize your benefits before your dental insurance benefits expire on December 31st.
Remember that dental benefits typically operate on an annual basis, and any unused benefits generally do not carry over into the next year. By taking advantage of your dental benefits before the end of the year, you can ensure that you're making the most of the coverage you have and maintaining your oral health.
Related Article: Maximize Dental Insurance Benefits Before December 31st
Do You Have an FSA (Flexible Spending Account)?
Checking your dental insurance plan to see if your Flexible Spending Account (FSA) funds rollover is a smart financial move, as it can help you make the most of your FSA funds. Here's how you can go about it:
Review Your Plan Documents: Start by reviewing your dental insurance plan documents and the specific details of your FSA. Your plan documents should provide information on how FSA funds are handled at the end of the plan year.
Contact Your HR or Benefits Department: If you're unsure about the rollover policy or can't find the information in your plan documents, reach out to your company's HR department or benefits administrator. They can clarify how your FSA funds are managed.
Understand FSA Rules: FSAs are subject to regulations set by the Internal Revenue Service (IRS). In general, there are three options for FSA funds at the end of the plan year:a.

Use It or Lose It: Some FSAs follow a "use it or lose it" policy, where any unused funds at the end of the plan year are forfeited. In this case, you'll want to spend your FSA funds before the deadline.
Grace Period: Some plans offer a grace period, typically up to 2.5 months after the plan year ends, during which you can incur expenses and use your FSA funds.
Rollover: Certain FSAs allow for a rollover of up to $550 of unused funds into the following plan year. This provides more flexibility in using your FSA funds.

Plan Your Dental Expenses: Once you understand your FSA rollover or grace period rules, plan your dental expenses accordingly. If there is a rollover option, you may not need to rush to spend all your FSA funds by the end of the year. Instead, you can allocate funds strategically for the future.
Submit Reimbursement Claims: Keep track of your dental expenses and submit reimbursement claims to your FSA administrator as needed. Be sure to follow the procedures and deadlines for claim submission.
Consult with Your Dentist: If you have dental work planned, discuss it with Dr. Skrobanek's dental team. They can provide estimates for treatment costs and help you budget your FSA funds accordingly.
Maximize Your Benefits: Take advantage of your dental insurance benefits in conjunction with your FSA. Dental insurance can help cover costs, and you can use your FSA for out-of-pocket expenses.
Premier Dental Can Help: Remember GPS Dental in San Antonio is happy to help you maximize your FSA before your dental insurance benefits expire on December 31st.
By checking your dental insurance plan and understanding the rules for your FSA, you can make informed decisions about how to utilize your FSA funds most effectively. Whether you need dental treatments, orthodontic work, or other oral health services, knowing the rollover policy can help you budget and plan for your expenses. Don't let your dental insurance benefits expire before you maximize them this year!
GPS Dental Can Help You Maximize Dental Insurance Benefits
Now you know you can save possibly thousands of dollars by using your dental insurance benefits before the end of the year! Deductibles are often met, annual maximums won't roll over, and premiums may increase. So, it's more important than ever to use your dental insurance benefits to the maximum. Don't let your 2023 dental insurance benefits expire and go to waste! Call and make your appointments today to get on the books before the holiday season begins and schedules get busier! GPS Dental can help you maximize dental insurance benefits! We can't wait to see you.
Dr. Gary P. Skrobanek is a dental implant dentist and his experienced, friendly team at GPS Dental offer affordable family dentistry and gentle dental care in the San Antonio, TX area. Our Brooks City Base dentist office is conveniently located and offers early morning appointment times Monday through Friday to meet your needs. At GPS Dental, we provide most dental services, from family and general dentistry to dental implants, sleep apnea, TMJ / TMD Treatment, cosmetic dentistry and much more. We accept most dental insurance plans and offer affordable financial solutions for any budget. Call us at (210) 633-3477 to make an appointment.