Category Archives: Regular Checkups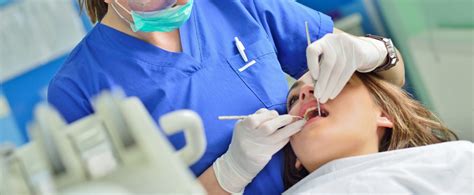 What is Life Saving Preventative Dentistry and how can it save your life? In simple terms, your dental exam can expose and help diagnose gum disease and oral cancer early. Let's discuss.
Your Dentist is a Super Hero
You know that seeing your dentist is important and helps keep your mouth healthy and clean, but did you know that getting regular dental checkups is the most important procedure against oral cancer? Your dentist is doing a lot more than just checking up on your smile and cavities.
Dr. Skrobanek is a Super Hero. The preventative dentistry he provides can detect early signs of cancer, gum disease, and other major health problems; not to mention the little problems that can be treated. All in all, preventative dentistry could just save your life.
The Test of Time with Life Saving Preventative Dentistry
Your smile was meant to last a lifetime. That's why it's so important to take care of your teeth, so they can function well and last as long as they're supposed to. Ultimately, the best thing you can do for your teeth's durability is seeing your dentist for life saving preventative dentistry that includes regular dental exams, cleanings, and oral cancer screenings.
According to the Oral Health Foundation, "Dental appointments shouldn't just be made when you have a problem that needs to be addressed. Prevention is always better than needing a cure and there are plenty more reasons why it's important to maintain regular visits to your local dental practice."
Some of these reasons include:
Prevention of plaque, tartar, decay
Helps keep gum disease away
Checking for oral cancer and other health issues
Getting advice on your specific needs/oral health goals
Preventative dentistry focuses on dental care practices, good oral health, oral hygiene education, and early detection – which is what's happening during your routine dental exam. So, your dentist may talk with you about what steps to take to avoid cavities, tooth decay, best oral health practices, and so on.
Oral Cancer Screenings
When your dentist does an oral cancer screening, they're looking for abnormalities in the mouth tissue. This can be lumps, pimples, patches that are rough, or teeth placement changes. This is done both visually and by feeling around the mouth. Diagnosing oral cancer in its very early stages is critical because each year, over 7,500 deaths are caused by oral cancer alone.
The screening will be painless and easy, and it could be the difference of early detection or not. If something looks like it may be oral cancer, your dentist may suggest a biopsy of some tissue. Early detection can significantly increase the chances for a full recovery and can make treatment easier as well.
Learn more from The American Dental Association about Detecting Oral Cancer Early.
Your mouth is the gateway to your entire body and its health determines your overall health. We believe that brushing and flossing daily, and regular dental exams and cleanings are key to a beautiful smile and a happy, healthy you!
Overall Checkup and The Importance of Oral Health
Oftentimes, we don't notice some oral health problems unless they cause us pain or discomfort. Maybe we have a signs and symptoms of a problem that we never would've noticed until later on, when issues have progressed. 
Related Article: 11 Things Your Dentist Wants You to Do Differently
The good news is, your dentist can look for multiple signs and symptoms that show in our mouths – such as oral cancer, Crohn's Disease, and other serious health problems. So, when you get your regular dental exam, you're doing so much more for your overall health and wellbeing than just getting your teeth cleaned. How amazing is that?
Early diagnosis through dental exams can sometimes determine health issues such as:
Crohn's Disease
Diabetes
Oral Cancer
Anemia
GERD
Intense stress
Osteoporosis
Dementia
Rheumatoid Arthritis
Heart Disease
As you can see, Dr. Skrobanek offers life saving preventative dentistry each time you visit his office. That's one of the main reasons we schedule your next appointment after your dental exam and cleaning, so we can help you manage your oral health and stay healthy.
10 Easy Steps to Improve Your Smile
A healthy smile isn't always achieved overnight, but takes a variety of methods to help create and maintain. Here are 10 easy steps you can take to help improve the appearance and health of your teeth, mouth, and gums.
Brush your teeth twice a day
Floss every day
See your Hygienist twice each year
Stop Smoking
Drink plenty of water
Buy a quality toothbrush
Limit coffee, tea, and red wine
Choose whitening products carefully
Improve other health conditions
Get dental treatment in a timely manner
It can take some time before you start to notice changes from whitening or improved oral hygiene. While these changes don't come overnight, they are certainly worth the time and effort, both for the sake of your smile and your overall health. You should also have regular dental checkups and cleanings. Why? Read more about "Why it's important to schedule your dental exam twice a year".
A Healthy Smile Can BOOST Your Immune System
You may not realize that a healthy smile can boost your immune system and don't forget about the importance of healthy gums! They may not seem like the star of the show, but they're just as important as every other part of your mouth, and have to be taken care of to maintain a bright and healthy smile. Even if you take care of your teeth and don't have any cavities to worry about, you're not immune to gum disease. 
To learn more about Gum Disease, enjoy our blog: BOOST Your Immune System thru Oral Care and Gum Health
GPS Dental Offers Life Saving Preventative Care
That's why our expert team at GPS Dental strives to educate our patients on healthy habits that can do more than keep your smile bright. Life saving preventative care is one of the main reasons it's always important to see Dr. Skrobanek every 6 months for proper checkups at GPS Dental, so your he can check for all the signs of a healthy mouth. A healthy mouth, teeth and gums has all the makings for a beautiful smile!
Dr. Gary P. Skrobanek is a dental implant dentist and his experienced, friendly team at GPS Dental offer affordable family dentistry and gentle dental care in the San Antonio, TX area. Our Brooks City Base dentist office is conveniently located and offers early morning appointment times Monday through Friday to meet your needs. At GPS Dental, we provide most dental services, from family and general dentistry to dental implants, sleep apnea, TMJ / TMD Treatment, cosmetic dentistry and much more. We accept most dental insurance plans and offer affordable financial solutions for any budget. Call us at (210) 633-3477 to make an appointment.