Category Archives: Cosmetic Dentistry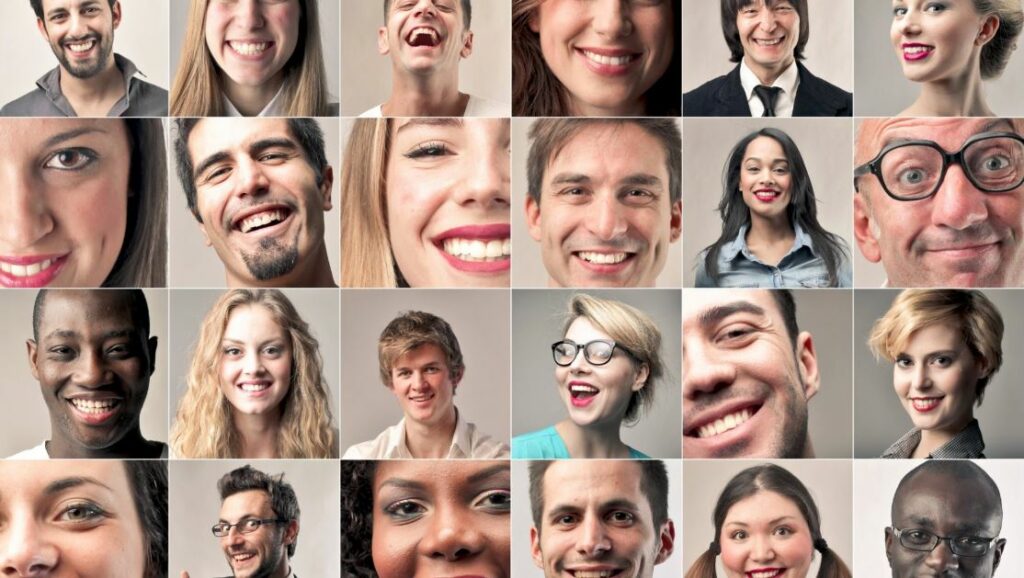 Cosmetic Dentistry Options can help you achieve your smile goals!
Our team loves to see you smile with confidence when you leave our office!
Looking your best and feeling confident is something that everyone can dream about. However, with advancements in cosmetic dentistry, you can achieve your smile goals turning them from a dream to a reality at GPS Dental in San Antonio. After all, your smile is often the first thing someone will notice about you. According to the American Academy of Cosmetic Dentistry, 99.7% of surveyed adults said that a healthy smile is socially important to them.
We want to take the opportunity to share the treatments that may be involved in complete smile makeovers. Each patient is different and there is no cookie-cutter fix when it comes to cosmetic dentistry. There are various treatments that can be involved in a patient's treatment plan that can include porcelain veneers, SureSmile invisible aligners, dental implants, dental bonding, and professional teeth whitening; whatever enhancement your smile may need, we're here to discuss your smile goals and help you smile with confidence!
Related: Cosmetic Dentistry Procedures can Enhance Your Smile
Cosmetic Dentistry Options:
Porcelain Veneers
Porcelain veneers are one of the most versatile cosmetic dentistry options available for smile enhancement; often the ideal solution for concealing a wide variety of cosmetic imperfections. Wafer-thin porcelain shells are secured to the front of teeth, which changes tooth appearance regarding shape, color, length, and size. This method has proven to be very beneficial for people dealing with chipped, cracked, crooked, stained, discolored, or short teeth. Whether you are seeking to correct the look of one tooth, a series of teeth, or achieve a full smile makeover.
Dental Implant
If you're missing a tooth, a dental implant may be the best way to restore the look and function of your smile. Dental implants act like artificial roots that can be permanently placed in the patient's jaw bone. As the gum tissue and bone grow around the dental implant, they become a permanent anchor. A natural-looking porcelain crown will be made giving our patients a beautifully-finished result that is attractive, yet helps to improve chewing, maintain bone and prevent teeth from changing positions. Dental implants can even prevent future problems with a patient's bite, as they offer a permanent replacement for missing teeth and an effective solution that will look and feel as natural as your original teeth.
SureSmile Invisible Aligners
With so many advancements in dentistry and technology, there are a lot of options to enhance your smile. SureSmile is a nontraditional approach to straightening teeth, and they've been clinically proven to provide great results by using their software to create an accurate 3D model of your teeth. They combine advanced technology and facial photos to put together a precise image of your mouth, which allows for the prediction of your teeth's movements, and are used to create the shape and size of your invisible aligners. Once that's completed, a unique treatment plan is made just for you! No need to worry about "brace face" or change the food you eat, because they're removable. No one will know you're wearing your SureSmile aligners.
Whitening | Bleaching
One of the best and easiest things you can do for your smile is to reverse the signs of age, smoking and even medications by brightening your smile with a professional tooth whitening procedure. We believe that dentist-supervised, professional teeth whitening is the most effective cosmetic dentistry procedure for safely brightening your smile.
Bonding
Dental bonding is an effective method for repairing chipped teeth. Using versatile and resilient tooth-colored composite materials we create a strong structure that still feels like your original tooth. We can match the color of your tooth and restore its former shape with natural-looking results.
Recontouring
One of the few instant cosmetic dentistry treatments is tooth reshaping or recontouring. A procedure to correct cracked or chipped teeth, crooked teeth, even overlapping teeth by re-shaping them to improve the shape, size, or length. It can also help with chipped and crooked teeth. Due to its instant results, recontouring can occasionally limit the need for additional orthodontic treatments such as braces, during one convenient appointment.
Related Article: Confident Smile: Cosmetic Dentistry Treatments can Restore Your Smile
It's Easy to Achieve Your Smile Goals
With so many cosmetic options, and advancements in dentistry, you can achieve your smile goals in a few visits giving you the beautiful smile of your dreams. Now, let's talk in more detail about a few of these treatments to give you a better understanding of what they entail and how they can help you achieve your smile goals.
Achieve Your Smile Goals: Porcelain Veneers
Porcelain veneers are the most versatile cosmetic option available for smile enhancement; often the ideal solution for concealing a wide variety of cosmetic imperfections. Veneers are wafer-thin shells of porcelain that are custom-crafted to improve the appearance of your teeth.
Let's use a simple example … Like false nails, porcelain veneers improve the appearance of your teeth just like fake nails improve the look of your nails. Unlike fake nails, porcelain veneers are permanently bonded to your teeth, so they last and continue giving you a beautiful smile for many years to come!
Porcelain veneers enhance your smile and can be used to correct several common cosmetic concerns, including:
Chipped, cracked, or misshapen teeth
Crooked or misaligned teeth
Gaps between teeth
Stained or discolored teeth
Short teeth
Porcelain veneers last much longer than composite veneers, are more stain resistant, highly durable, and more natural looking – making them a highly popular option for veneers. Whether you are seeking to correct the look of one tooth, a series of teeth, or achieve a full smile makeover, porcelain veneers from Adams Dental Group may be the ideal treatment to deliver the beautiful, natural-looking smile you desire.
Customized Results with Porcelain Veneers
Giving your smile an improved appearance with porcelain veneers is often a relatively simple and effective process that produces impressive results. The shape, size, color, fit, and thickness of each veneer is precisely matched to the specifications of your tooth, providing for highly customized results that can look and feel incredibly natural. In addition, preparation for the ultra-thin veneers typically preserves much of the tooth body, which helps maintain dental strength and health. Dr. Skrobanek is highly experienced in the planning, design, preparation, and placement of porcelain veneers to create smile improvements that range from subtle to transformative.
Related Article: Cosmetic Dentistry: Dental Veneers Create Natural Smiles
Porcelain Veneers: The Process
You'll want to meet with your Dr. Skrobanek to discuss whether you are a candidate for veneers. You may need some dental treatment completed before the veneer process, and your dentist will want to make sure your oral health is in good shape for veneers.
Once the process starts, Dr. Skrobanek will:
Prepare your teeth. This often means removing a small amount of enamel.
Make an impression of your teeth.
The impression is sent to the lab to make your veneers.
Place your veneers! They will be adjusted to fit your mouth and then permanently bonded.
Caring for Your Porcelain Veneers
A major benefit of porcelain veneers is a short recovery time. Once your veneers are placed and any anesthetic (if needed) has worn off, you can go back to eating and drinking normally.
To preserve the lifespan of your beautiful new smile, you can:
Avoid opening items with your teeth
Not chew on objects (pens, etc.)
Wear a mouthguard when you play contact sports
Use a retainer at night if you experience any teeth clenching or grinding
You'll care for your veneers just like you would your natural teeth. Make sure to stay on top of brushing and flossing, as usual, and your smile will be healthy, beautiful, and long lasting!
Learn more about Veneers from WebMD.
Achieve Your Smile Goals: Dental Implant
We love discussing the many perks and dental implant benefits! They not only look and feel like natural teeth, but they also provide a safe and sturdy tooth replacement that will last for many years to come. You can eat without worry, and can easily keep them clean just like you would your natural teeth.
Benefits to consider:
Look like your natural teeth
Dental implants can last 20 years or more
Easy to keep clean, less work than dentures
Dental implants fully restore a smile
Replace a single missing tooth or multiple missing teeth
Restore full function of the mouth
Boost confidence
Benefits your oral health and overall health
More secure than dentures
Comfortable bite
Permanent tooth replacement
More from the exerts about dental implant tooth replacement:
What does WebMD have to say about the Advantages of Dental Implants? Learn more HERE.
Learn more about dental implants from The American Dental Association HERE.
The Importance of Replacing Missing Teeth
It can be easy to get used to missing teeth over time, but the reasons to replace them are many:
Gaps in-between teeth are harmful for surrounding teeth
A full smile gives you great confidence
If you don't fill gaps, tooth decay and plaque are more likely to develop
Bone loss occurs
Aesthetic issues such as a sunken and aged appearance
Lose full function of the mouth
Related Articles:
The Process of Restoring Missing Teeth with Dental Implants
Figuring out how dental implants work can be confusing, so we're breaking down the dental implant tooth replacement process. It's really pretty simple. Some patients can have the implants and replacement teeth placed all in one visit. While other patients might need to wait until the implant is completely integrated, up to several months, before replacement teeth can be attached to the implant.
Replacing teeth with dental implants can be a lengthy process – sometimes taking a few months to fully complete, but the reward of a beautiful, long-lasting smile is worth it.
First X-rays and impressions of your teeth will be made.
Next, the implant will be placed. This is a surgical procedure where an anesthetic is given to eliminate pain. We will make a small incision in the gums to insert the implant into the jaw bone. This gives a sturdy post for the tooth to stay on and the jawbone around the implant will be given time to heal. What makes an implant so strong is that the bone actually grows around it and holds it in place.
Once the implant is placed, the healing process begins so your implant can fully fuse to the jawbone.
After the healing process from the implants, an abutment is placed on the implant to prepare it for the false tooth. The abutment will support the new false tooth.
Now, after that appointment, your false tooth can be placed (a custom dental crown) and your process is complete.
Note: There is a healing process that usually takes some time. However, during your healing process, your dentist may give you a temporary crown, bridge or denture to help you eat and speak normally until your permanent replacement is ready.
More surgery info from The Mayo Clinic.
Achieve Your Smile Goals: SureSmile Clear Aligners
Millions of people undergo orthodontic treatments to straighten their smile, but do they offer dentist-approved results? Having a straight smile can give your confidence a huge boost; making you more willing to show off your smile and also protecting the health of your smile for years to come.
If you've considered getting invisible aligners for straightening your teeth, now is the time! Undergoing orthodontic treatment no longer means you'll be stuck with bulky, traditional braces. SureSmile® aligners are invisible and discreet, don't disturb your day-to-day lifestyle, and are the best choice for professional dentist-approved results.
SureSmile aligners are:
Invisible. All aligners are clear and virtually invisible. Make sure to keep them clean to keep them clear! Brush them with your toothpaste and rinse clean.
Comfortable. SureSmile Clear Aligners are made to fit your mouth perfectly. No more poky wire and metal braces – you'll get used to them in no time. They're also low maintenance and don't require frequent adjustments.
Removable. Unlike traditional braces that can't be removed, SureSmile Aligners can be removed to eat and brush your teeth! This means that they won't get in the way of your daily life and activities.
Customized Treatment Plan. Working directly with Dr. Skrobanek and his Team at GPS Dental is key! Unlike some of the "mail-order" ortho treatment that is available, we are here to guide your smile treatment every step of the way to ensure your success.
The High-Quality Difference in SureSmile®
You may have heard commercials advertising cheaper, mail-order alternatives to SureSmile®. While the idea sounds good in theory, it's important to know the real difference between SureSmile® and the mail-order alternatives.
SureSmile® aligners are created using cutting-edge technology. According to the SureSmile® website, "An automated, high-precision, laser-cutting process is used to offer the ultimate in comfort. The edges of SureSmile® Aligners are exceedingly smooth, whether you choose a straight or scalloped trimline." The removable trays offer high levels of accuracy and precision – making sure they always fit perfectly and give you the best dentist-approved results in the shortest time possible.
Learn more about the Science Behind the Process: Why SureSmile? Or Check out the SureSmile® website for additional information.
The SureSmile® Aligner System gives you the peace of mind that your treatment plan is developed by a dental professional. Dr. Gary Skrobanek at GPS Dental has invested in state-of-the-art equipment and software that allows him to see your teeth "root to crown" at every angle imaginable. You can be confident your personalized treatment plan is fully customized and designed for a long-term healthy, happy smile.
Related Article: SureSmile Clear Aligners Offer Convenience, Comfort, and Invisibility
The Risk of Alternative Options
In contrast, the mail-order alternative options for invisible aligners can't give the same, dentist-approved results as SureSmile®. In fact, many dentists around the U.S. have reported that patients who have used the mail-order alternatives are needing more tooth/alignment corrections due to the aligner-process not working correctly. That is the big risk you will take by using a program that doesn't have cutting edge technology and doesn't work directly with your dentist to monitor progress.
SureSmile aligners are designed to work and to last. They provide accurate and effective results, providing patients with beautiful, straight smiles. Achieve your smile goal and get started by scheduling your smile consultation at Adams Dental Group is incredibly easy:
Schedule your initial SureSmile consultation at our office.
Your dentist will take impressions and create your customized treatment plan.
Next, you'll receive your customized invisible aligners and the process will begin.
Achieve Your Smile Goals: Professional Teeth Whitening
One of our most common ways to enhance the look of anyone's smile is teeth whitening. It's quick and safe and provides beautiful results every time. While at-home treatments can make your teeth feel sensitive and can take multiple treatments, our treatment is one and done, and doesn't cause uncomfortable sensitivity. Professional teeth whitening penetrates deeper into the tooth to remove more stains than any over-the-counter product ever could.
Professional teeth whitening delivers optimum results in a relatively short amount of time. Performed under the supervision of a dentist, this method of whitening has gained popularity among those who either are dissatisfied with over-the-counter (OTC) products or are preparing for a special occasion.
Related Article: Cosmetic Dentistry: Is Your Wedding Smile Camera Ready?
Here are a few culprits that can leave stains on your teeth:
Food and drink: As we mentioned above, our normal eating and drinking routine can dull our teeth and leave behind stains. Certain foods are high in pigmentation or acid and leave behind stubborn stains – like coffee, red wine and blueberries.
Poor oral hygiene: If you're not on top of your oral hygiene routine, then plaque build-up can leave stains.
Aging: When we age, the enamel (outer layer) of our teeth becomes thinner and doesn't protect us from stains as well.
Medications: Certain medications can be harsh on your teeth and leave behind yellowing and stains.
What is a Smile Makeover or Full Mouth Reconstruction?
Using a combination of restorative and cosmetic dentistry treatment options, Adams Dental Group can combine multiple services to help you achieve your smile goals by restoring the functionality, health, and look of your smile with a smile makeover! If you've suffered from tooth damage, decay, or loss, full mouth reconstruction may be a wonderful option for you to smile with confidence again, and often includes a combination of:
Porcelain Veneers
Dental Implants
SureSmile Clear Aligners
Professional Teeth Whitening
Learn more about the Cosmetic Dentistry Options Available at GPS Dental in San Antonio.
Achieve Your Smile Goals at GPS Dental
Whether you're looking to enhance, straighten or whiten your pearly whites, Dr. Skrobanek and his expert team of smile professionals can help you smile with confidence and achieve your smile goals. Schedule your smile consultation at our office in the San Antonio, TX area and let's discuss your smile makeover. What do YOU want? How would YOU like to see your smile? We will customize a treatment plan and make this the year you remember with a SMILE!
Dr. Gary P. Skrobanek's experienced and friendly team at GPS Dental offers affordable dental care for all ages in San Antonio, TX area. Our Brooks City Base dentist office is conveniently located and offers early morning appointment times Monday through Friday to meet your needs. At GPS Dental, we promote dental health awareness to our patients and provide most dental services, from family and general dentistry to dental implants, sleep apnea, TMJ / TMD Treatment, cosmetic dentistry and much more. We accept most dental insurance plans and offer affordable financial solutions for any budget. Call us at 210-633-3477 to make an appointment.