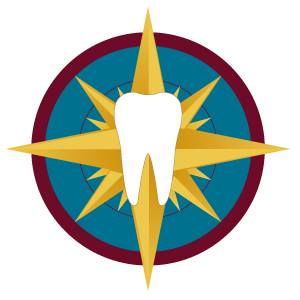 We'd like to introduce you to Michelle, the Office Manager at the GPS Dental office. You have to understand that Michelle isn't just one of our employees; she's part of the GPS Dental Family.
You see Michelle has been working with the patients of GPS Dental since the very first day we opened our doors on January 31, 2013. However, she's been working with Dr. Gary Skrobanek since July 14, 2007!
When we asked Michelle a few questions about herself, so our patients could get to know her better and we wanted to share her answers with you, our amazing patients.
What is your favorite thing about your job at GPS Dental?
"I love everything about my job at the GPS Dental office; from Dr. Skrobanek and his wonderful family to the staff that we have made a part of our family. But most of all, I love our patients. I love that a lot of our patients have been seeing Dr. Skrobanek for many years, so we have seen each other grow. Our patients are more like family with GPS Dental than at any other practice I have been in."
How do you like to make your patients feel when they come to the dental office?
"I like to make our patients feel like part of our family.  The dental office can be scary for some people so we try to create a warm, comfortable, genuine environment where our patients can relax."  
What is important to you about your job?
"As the office manager at GPS Dental, it is important to make sure our patients are happy and satisfied with their entire experience in our dental office. A huge factor is being sure things are running smoothly within the practice so that there is no tension in the atmosphere."    
What are the top 5 most common dental insurance companies you work with for your GPS patients?
Cigna Dental PPO
United Helathcare PPO
Delta Dental Premier
Humana Dental PPO
Aetna Dental
What are the top 5 most common procedures that are covered by dental insurance that surprise your patients?
Patients are sometimes surprised with insurance coverage for:
Implants
EZ Align Orthodontic Treatment
OSA Appliances
Nightguards
Veneers
We strongly encourage pre-treatment estimates for these types of procedures.
When you are working with a patient who has a treatment plan, what steps do you discuss to explore payment?
"We go through the treatment plans and encourage patients to pre-pay their estimated patient portion in full with cash or check to receive a 10% discount (this can be a substantial amount with higher cost treatment plans). Patients also have the option of paying with debit, credit or FSA card as treatment is completed. For patients needing payment plans, we assist in applying for Care Credit which currently offers 6-month and 12-month deferred interest plans (with a minimum charge amount) and 24 and 48-month extended payment plans with a reduced interest charge. You can apply for Care Credit in our dental office or apply online."
What are the most common health care concerns that your patients face?
"The most common health care concerns that affect our patients are Diabetes, Heart Disease and Periodontal Disease."
What are the top 5 most common procedures your patients need?
Implants
Dentures and Partials
Crowns
Wisdom Teeth Removal
OSA Appliances 
When you're not here working, what are your favorite things to do?
"I love the outdoors so I love spending time at parks, swimming, hiking and traveling with my family."
What is your favorite toothbrush?
"I use the Oral B Power Brush … it's my personal favorite!"
Remember, "If you go out on a limb, you may discover you can fly", one of Michelle's favorite quotes.
Thank you, Michelle, for your hard work, positive attitude and going above and beyond all expectations when you work with each and every one of our amazing patients!
Dr. Gary P. Skrobanek and his experienced, friendly team at GPS Dental offer affordable family dentistry and gentle dental care in the San Antonio, TX area. Our office is conveniently located and offers early morning appointment times Monday through Friday to meet your needs. At GPS Dental, we provide most dental services, from family and general dentistry to dental implants, sleep apnea, TMJ / TMD Treatment, cosmetic dentistry and much more. We accept most dental insurance plans and offer affordable financial solutions for any budget. Call us at (210) 633-3477 to make an appointment. Don't delay, schedule today!