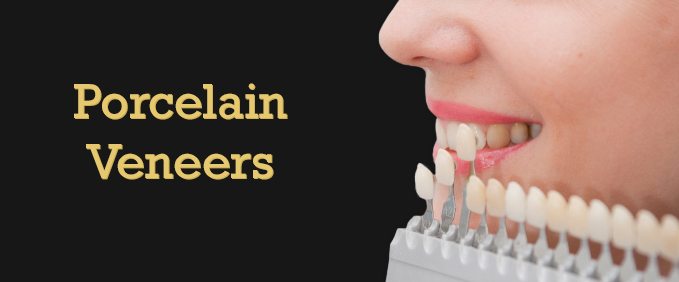 Dental problems can cause a lot of issues, from health problems to difficulty eating or chewing and more. But beyond physical problems, dental issues can also cause emotional distress, because if you're not comfortable smiling, then you won't be able to live life to the fullest. Many issues could make you dislike your smile, like discoloration, chipped teeth, or having a gap in your mouth. The good news is that these problems and more can generally be fixed permanently with a simple procedure called veneers.
A Basic Introduction: What Are Porcelain Veneers and How Are They Attached?
A dental veneer is a thin white shell that gets custom-made for your mouth and then attached to the front surface of the tooth. Veneers can be made of composite resin, but porcelain veneers are the favorite among dentists because they're stronger, longer lasting, and not prone to staining or discoloration.
When porcelain veneers are applied, Dr. Skrobanek will start by shaving off a thin layer of enamel from your tooth to accommodate the veneer. After that, he will take a mold of your mouth that will be used to shape the veneers. Toward the end of your visit, he will apply temporary veneers that will stay on until the permanent ones are ready. When they are, you'll go back to the GPS Dental office to have the temporary veneers removed and the permanent ones attached with composite resin cement.
What Issues Can Be Corrected with Porcelain Veneers?
Veneers are a great solution to a number of cosmetic dentistry problems. In other words, they aren't suitable for people who have heavily damaged or decayed teeth, but they can be ideal if your teeth don't look perfect but are otherwise healthy. Here are some examples of when a patient might opt for veneers:
Chipped or broken teeth
Stains and discoloration
Mild decay
Crooked teeth
Gaps between teeth
Misshapen teeth
Related Articles:
Chipped Tooth? 3 Ways to Make it Look Like New
Accidents Happen: Emergency Dental Care
Maintaining Your Porcelain Veneers
Even after you get veneers and your smile looks perfect, it's still important to take proper care of your mouth and teeth. Your veneers require daily brushing and flossing, especially because cavities can form underneath the veneers. Also, veneers can be damaged by constant grinding, so if you grind your teeth during the day or at night, talk to your dentist about a mouthguard that can protect your mouth. Porcelain veneers can also become chipped, so it's best to avoid overly hard foods (like ice cubes) and bad habits like chewing your nails.
Related Article: Custom Mouthguards help sleep apnea
Veneers are a great solution if you're experiencing dental issues like staining, crooked or misshapen teeth, and other cosmetic problems. Veneers are a great way to correct superficial issues and give you the smile you know you deserve, but it's essential to take proper care of your veneers once they're in. As long as you take care of your smile and your oral hygiene, your porcelain veneers could provide you with a lifetime of perfect and confident smiles.
Dr. Gary P. Skrobanek's experienced and friendly team at GPS Dental offers family dentistry for all ages in San Antonio, TX area. Our Brooks City Base dentist office is conveniently located and offers early morning appointment times Monday through Friday to meet your needs. At GPS Dental, we promote dental health awareness to our patients and provide most dental services, from family and general dentistry to dental implants, sleep apnea, TMJ / TMD Treatment, cosmetic dentistry and much more. We accept most dental insurance plans and offer affordable financial solutions for any budget. Call us at (210) 633-3477 to make an appointment.