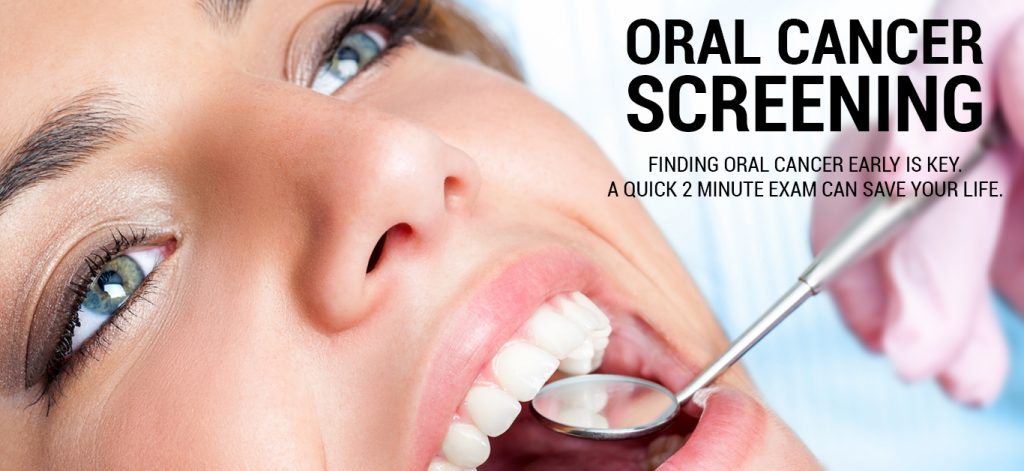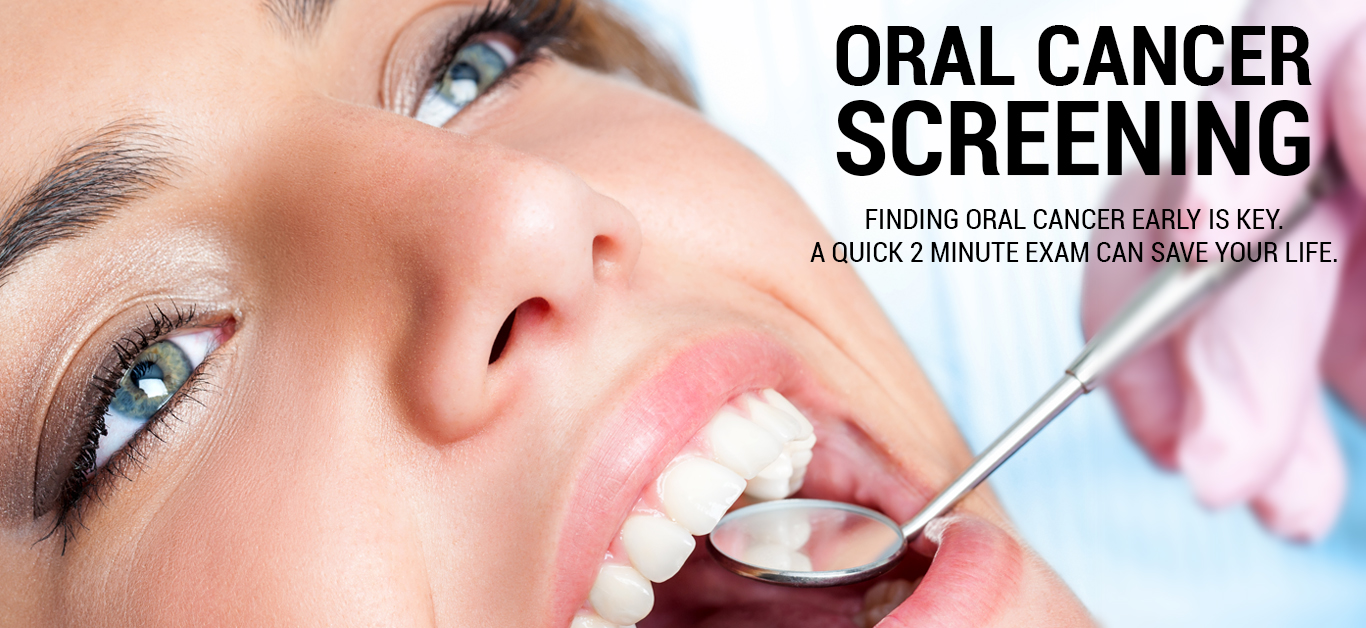 When you come in to see your dentist for a dental exam, you may think of getting your teeth cleaned, maybe an x-ray, and a general checkup. Actually, dental exams include so much for your wellbeing! When we conduct our dental exams, we also look for any warning signs of decay, disease, oral cancer, and anything else that may look out of the norm by completing simple oral cancer screenings on each patient.
This is great news for you! At GPS Dental, we take pride in taking care of our patients, so it's more important than ever to schedule your twice-a-year checkups today.
Oral Cancer Awareness Month
April is Oral Cancer Awareness Month, so it's the perfect time for us to remind ourselves of the importance of dental checkups that include oral cancer screenings and our oral health. According to the Mayo Clinic, "Oral cancer refers to cancer that develops in any of the parts that make up the mouth (oral cavity). Mouth cancer can occur on the lips, gum, tongue, the inner lining of the cheeks, the roof of the mouth, and floor of the mouth (under the tongue). Cancer that occurs on the inside of the mouth is sometimes called oral cancer or oral cavity cancer."
Learn More about mouth cancer from Mayo Clinic HERE.
Oral cancer often affects men more than women, and also affects young people who are non-smoking. It's important to catch oral cancer in its early stages, so frequent dental checkups where your dentist can look for any signs or symptoms of oral cancer through oral cancer screenings are imperative. Make sure to inform your dentist if you have anything out of the ordinary happening in or around your mouth. We're also happy to answer any questions you may have.
Early detection and diagnosis is imperative, learn more HERE.
Stopping Oral Cancer
While oral cancer cannot be completely prevented, there are some things you can do to greatly reduce your risks and amp up your oral health.
Stop smoking
Eat healthy diet
Limit your alcohol intake
Use SPF outside
Maintain a health exercise schedule
Maintain good oral health habits and attend twice-a-year dental checkups
More about Oral Cancer Awareness from the Oral Cancer Foundation.
What to Look For
There are certain signs and symptoms that you can watch out for in-between your dental checkups. If you are experiencing any of these, please call us today for an appointment.
Weight loss
Numbness, pain/tenderness around the mouth or neck
White, red, or speckled patches in the mouth
Any crusty, eroded areas in or around the mouth, or lumps
Chronic sore throat or hoarseness, changes in voice
Trouble chewing or swallowing
Trouble speaking or moving your jaw or tongue
Changes in the way your teeth or dentures fit when closing mouth
Bleeding in the mouth
Regular Dental Exams Keep MORE than Your smile Healthy!
Professional dental exams and cleanings aren't just for keeping your smile bright; they can have a significant impact on your general health.
Insufficient oral hygiene has been linked to several serious illnesses. Associated medical and dental issues include bone loss, cardiovascular disease, strokes, cancers, and many other problems. Brushing and flossing at home are essential, but to ensure teeth are healthy and thoroughly clean, you should schedule regular check-ups and oral cancer screenings with your dentist and annual dental cleanings with your dental hygienist.
Related Article: Oral Disease: The Top 3 that Could Impact Your Health
Here are nine reasons professional cleanings are so important:
Your dental hygienist can remove most of the stains that dull and discolor your teeth, so you'll be left with a brighter, whiter, healthy smile.
Having your teeth cleaned can prevent gum disease, which leads to early tooth loss.
In America alone, one person dies from oral cancer every hour, but many of these cancers are curable if detected at an early stage during routine cleanings that includes oral cancer screenings.
A strong link exists between cardiovascular disease and gum disease. Because getting your teeth cleaned twice a year helps prevent gum disease, it can also reduce your chances of potentially deadly heart attacks and strokes.
During a professional dental cleaning, it's easy for your dentist to detect early signs of problems such as broken fillings and tooth fractures.
Many dental insurance plans cover cleanings, and you'll save money on dental expenses in the long run by taking advantage of your policy.
If your dentist finds any serious problems during a teeth cleaning or exam, the office can help you make financial arrangements to cover the necessary procedures.
Professional dental cleanings give your dentist or hygienist an opportunity to compare the state of your oral health to that of previous visits. If you're moving in the wrong direction, immediate intervention can put you back on track.
Regular check-ups and dental cleanings help prevent and resolve persistent bad breath.
Check out this article about how often you should see your dentist in SELF Magazine: Do I Really Need Teeth Cleanings Twice a Year?
Are you looking for a dentist in San Antonio? Learn more about how GPS Dental Offers Affordable Dental Care.
GPS Dental Can Help
Dental professionals are true advocates of oral care. We are not only adamant about keeping teeth clean, but we­ are also concerned with your overall dental health. Checking for defects, abnormalities, and indications of severe issues in the bone, teeth, or gums are also at the forefront of our practice. Similarly, offering advice on how to properly care for teeth and correct certain habits is also a part of the patient education that we offer. Should you be looking for a dentist that is serious about oral care, contact our dental office to book your dental appointment.
Dr. Gary P. Skrobanek is a dental implant dentist and his experienced, friendly team at GPS Dental offer affordable family dentistry and gentle dental care in the San Antonio, TX area. Our Brooks City Base dentist office is conveniently located and offers early morning appointment times Monday through Friday to meet your needs. At GPS Dental, we provide most dental services, from family and general dentistry to dental implants, sleep apnea, TMJ / TMD Treatment, cosmetic dentistry and much more. We accept most dental insurance plans and offer affordable financial solutions for any budget. Call us at (210) 633-3477 to make an appointment.