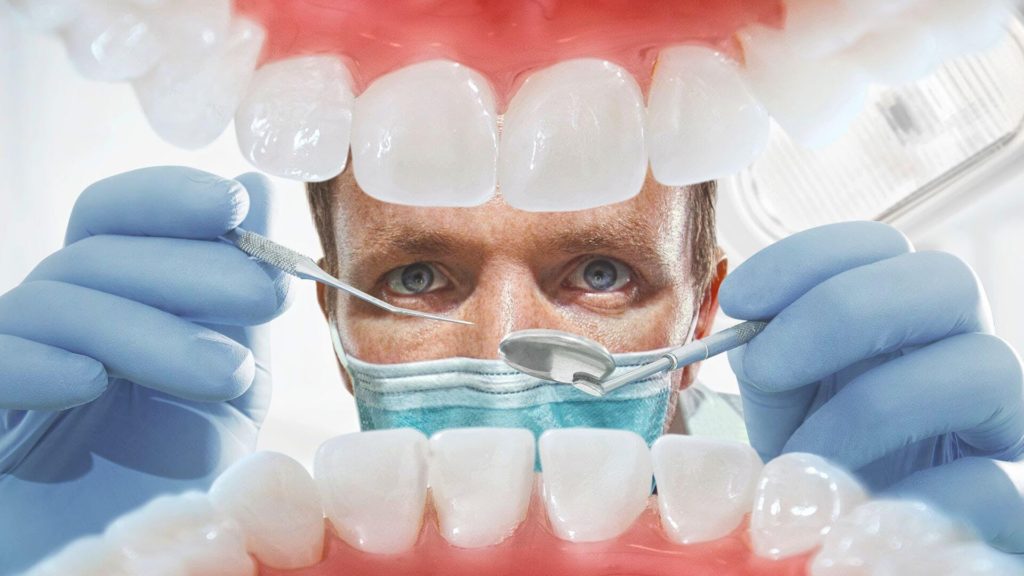 Headline: The top three oral diseases that could impact your health
When it comes to your mouth, it's important to know what you're up against in order to stay on top of your oral health and prevent future issues. According to the CDC, oral health includes the "teeth, gums, and the entire oral-facial system that allows us to smile, speak, and chew." There are three common oral diseases that can greatly affect your oral health:
Dental caries (cavities)
Periodontitis
Oral cancer
By knowing the causes and prevention methods for each of these three diseases, you are one step closer to avoiding these oral problems and increasing not only your oral health, but your overall wellbeing.
Related article: https://www.cdc.gov/oralhealth/conditions/index.html
Oral Disease: Dental Caries
Dental caries, also known as cavities or tooth decay, are the most common dental problem in both children and adults. Caries affect up to two thirds of adolescents, and 60-90% of school age children, according to statistics.
Specifically, dental caries are caused by numerous factors such as:
Consuming an excess of sugar
Not thoroughly cleaning the teeth
Having a high number of bacteria/plaque in the mouth
These factors can all lead to tooth decay or holes in the surface of your teeth. Thankfully, dental caries are also easily preventable. By brushing twice a day with a fluoride toothpaste, using a fluoride-based mouthwash, frequently flossing, and implementing a reduction in sugar intake will make a huge difference in your oral health and will greatly reduce your risk of oral disease.
Oral Disease: Periodontitis
Periodontitis is a gum disease caused by the inflammation of the gums and deterioration of the soft tissue surrounding the bones that support your teeth. Similar to dental caries, poor oral hygiene and a high concentration of plaque leads to a higher risk of periodontitis. However, there are other factors that also increase one's risk, such as diabetes, a weakened immune system, smoking tobacco, and obesity.
Regular dental checkups are a must in order to catch this oral disease early for treatment. If left untreated, periodontitis can make the gums inflamed and infected, leading to tooth extractions. So, make sure to keep up with your regular hygiene routine of brushing, flossing, and getting professional teeth cleanings to stay clear of this disease.
Oral Disease: Oral Cancer
Oral cancer is any type of cancer that forms in the mouth. It's important to be diligent with your symptoms, and immediately let your doctor know if you are experiencing indicators such as: a sore that doesn't heal, painful swallowing, a white or red patch in your mouth, or mouth pain. Like other types of cancers, oral cancer occurs when cells around the mouth mutate and form abnormal cells. It's also important to catch this oral disease early on to increase the chances of ridding the cancer and improving your health.
Unlike dental caries and periodontitis, where frequent brushing and flossing will greatly decrease risk, there is no known prevention for oral cancer. However, according to Mayo Clinic, there are some steps to take to reduce your risk of developing this cancer, such as reducing alcohol and tobacco consumption.
To learn more about risks and prevention, please visit: https://www.mayoclinic.org/diseases-conditions/mouth-cancer/symptoms-causes/syc-20350997
Knowing how to prevent these three common oral diseases can make such a huge impact on the future of your teeth. Knowledge is power! Don't forget to check back over our tips and prevention techniques to reach the best level of oral health.
GPS Dental Can Help
Dental professionals are true advocates of oral care. We are not only adamant about keeping teeth clean, but we­ are also concerned with your overall dental health. Checking for defects, abnormalities, and indications of severe issues in the bone, teeth, or gums are also at the forefront of our practice. Similarly, offering advice on how to properly care for teeth and correct certain habits is also a part of the patient education that we offer. Should you be looking for a dentist that is serious about oral care, contact our dental office to book your dental appointment.
Dr. Gary P. Skrobanek is a dental implant dentist and his experienced, friendly team at GPS Dental offer affordable family dentistry and gentle dental care in the San Antonio, TX area. Our Brooks City Base dentist office is conveniently located and offers early morning appointment times Monday through Friday to meet your needs. At GPS Dental, we provide most dental services, from family and general dentistry to dental implants, sleep apnea, TMJ / TMD Treatment, cosmetic dentistry and much more. We accept most dental insurance plans and offer affordable financial solutions for any budget. Call us at (210) 633-3477 to make an appointment.