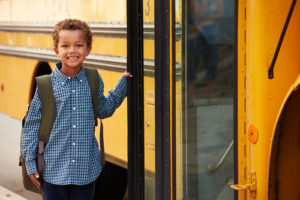 The back-to-school season is about to start! For many, this means heading to your nearest office supply store and stocking up on paper, pens, and notebooks, and then going to school orientation to find out who this year's teachers are going to be. But for the team at GPS Dental, back to school means dental checkups.
Schedule BTS Appointments Now
Another great way to be prepared for the upcoming school year is to schedule teeth cleaning and dental exams before the school year takes off. As parents, you want your kids to stay engaged and get the most out of their time at school. Even one hour out of your child's school day can mean missing out on vital history lessons, math tests, or science notes.
Related Read: How to Plan Tooth-Friendly Lunches Despite School Year Madness
Keep After-School and Weekends Open
While appointments after school are better than those during the school day, your kids will want the extra time to study, do their homework, or just take a break.
Of course, your other options is to schedule an appointment over the weekend, but the dentist's office is bound to be busy with everyone else who had the same idea, and there might not be an open spot for you. So why take the chance? If your children get their dental exams now, they can avoid the hectic rescheduling it takes to fit a dentist appointment during the school year.
Get Mouth Guards Fitted for School Sports
This is also the perfect opportunity for student-athletes to get their mouth guards fitted before the sports seasons start. Mouth guards help prevent more than 200,000 oral injuries each year, so don't overlook this protection for your child.
Related Read: Don't Worry! 3 Tips to Reduce Dental Anxiety
Schedule Your Own Appointment While You're at It
You might even want to schedule your own appointment over the summer. During the school year, your kids need you to drive them from school or to sports practice. It can be a crazy time. But during summer, it's leisurely for everybody.
Summer's the perfect time for a teeth cleaning. To schedule a dental exam, give us a call at (210) 633-3477 or contact GPS Dental online.