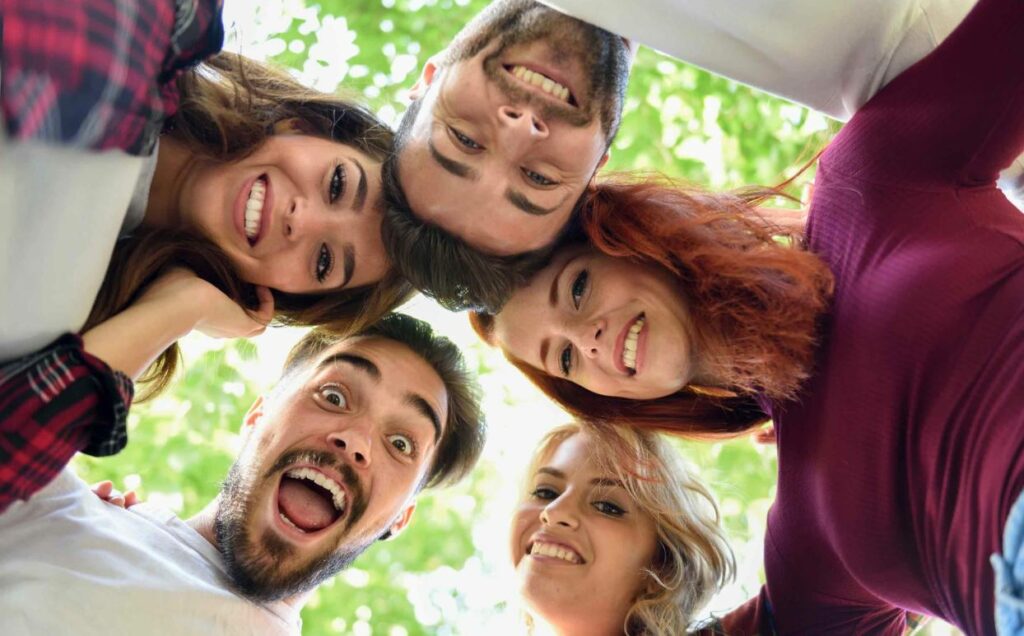 Dental crowns can greatly extend the life of a tooth. They're common, often painless, and help restore a smile. According to the American Academy of Cosmetic Dentistry, 99.7% of surveyed adults said that a healthy smile is socially important to them. You may need a dental crown to restore a tooth, but how do you know when you need a dental crown?
Learn more about Dental Crowns from WebMD HERE.
What is a Dental Crown?
A dental crown is a tooth-shaped cover that is placed over a broken, cracked, or otherwise damaged tooth to restore it to its original shape and appearance. It is one of the most common dental procedures and has evolved (thanks to modern technology) into a practically painless procedure that serves to strengthen and protect the tooth for many years.
In the past, teeth that were damaged usually had to be removed. So, in essence, dental crowns allow patients to keep their own teeth, even damaged ones, often for the rest of their lives.
Most Common Reasons to Need a Dental Crown
Dental crowns are essentially tooth-shaped and colored caps that cover the tooth and restore the health and look of a tooth. You may need a dental crown in certain situations – let's look at some of the most popular reasons.
The 9 Most Common Reasons that You May Need a Dental Crown Are:
Cover and protect a tooth that has been weakened, usually due to decay
Reinforce a tooth that has had a root canal
Broken tooth repair
Stabilize sections of a cracked tooth
Repair a tooth that has been severely worn down
Cover and strengthen a tooth where there is a large filling and very little tooth structure remaining
Anchor a dental bridge in place
Repair misshaped or severely discolored teeth
Encase a dental implant
Let's talk a little more about a couple of these reasons:
Dental Crown: Cavities
Sometimes, small cavities can be fixed with a filling. However, fillings aren't always a long-term solution. When a cavity is larger or requires something more substantial than a filling, a dental crown is often the next logical step. Once a cavity enters in the tooth, it weakens it and is now extra prone to additional damage. A dental crown can restore the strength and longevity to that tooth and so, it may be covered with a crown. Learn More HERE.
Related Article: What does Oral Bacteria have to do with a Pretty Smile?
Need a Dental Crown: Root Canal
If the nerve of a tooth is infected, a root canal will be required to fix it. During a root canal procedure, the tooth will be hollowed out and this makes the tooth extremely prone to cracking or fracturing. Often, your dentist will then use a dental crown after a root canal to protect and strengthen the weakened tooth.
Related Article: Root Canal Treatment: Root Canal Myths Debunked
Need a Dental Crown: Broken Tooth or Cosmetic Modification
Not every cracked tooth will require a dental crown, but if a crack is deep or painful, crowns are often the best solution. If someone experiences major tooth stress from grinding their teeth, for example, then dental crowns may be a great solution to restore the integrity to the stressed tooth and eliminate pain.
Dental crowns can also fix any teeth that are small, discolored, or requires a cosmetic modification. This is because a dental crown looks and feels like a real tooth and can be colored to match the rest of your teeth to look natural and beautiful.
Related Articles:
The Number 1 Reason Visit the Dentist: Tooth Pain. But Why??
Dental Crown Benefits
Dental crowns provide several benefits, including:
Restoring normal tooth shape and function
Improved aesthetics (a better-looking smile)
Protecting the underlying tooth from infection or further damage
Allowing for natural underlying tooth structure to be kept (as opposed to extracting natural teeth and placing implants)
Schedule Your Smile Consultation Today
We can also combine our services to create a full smile makeover! If you're concerned about discolored, missing, chipped, misaligned, decayed, or cracked teeth, come talk to us to see what your best solution is for a healthy, beautiful smile. We can help you create a smile you can be proud of.
Restorative Dentistry Procedures Available at GPS Dental
If you want to improve and rejuvenate your smile or have questions about restorative dentistry procedures, we'd love to answer them. Just give us a call and schedule your consultation!
Dr. Gary P. Skrobanek's experienced and friendly team at GPS Dental offers affordable dental care for all ages in San Antonio, TX area. Our Brooks City Base dentist office is conveniently located and offers early morning appointment times Monday through Friday to meet your needs. At GPS Dental, we promote dental health awareness to our patients and provide most dental services, from family and general dentistry to dental implants, sleep apnea, TMJ / TMD Treatment, cosmetic dentistry and much more. We accept most dental insurance plans and offer affordable financial solutions for any budget. Call us at 210-633-3477 to make an appointment.