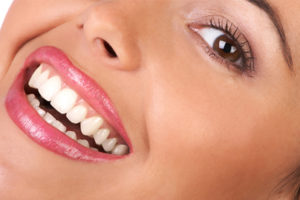 As a New Year begins; many people find themselves with one or several goals to accomplish in the New Year. These goals are traditionally known as New Year's resolutions and are often used as a means for personal reflection and self-improvement. Two of the most common resolutions that people have involve the improvement of one's overall health and making better decisions financially.  However, if you are a smoker, then quitting smoking is one resolution that would significantly improve both of these aspects in your life. Quitting smoking remains one of the primary New Year's resolutions on the list of many people nationwide. And when it comes to teeth whitening and smoking, we can help you achieve a healthier smile.
What smoking does:
For many years, some of the serious long term health effects of tobacco smoke on the lungs and throat have been well known to the general public. However another serious, but often overlooked health concern is smoking's effect on oral health.  Due primarily to the excessive amount of tar in cigarettes, many smokers will notice their teeth developing a yellowish hue, as opposed to a healthy white smile. Unfortunately, this yellow staining will become predominantly worse over time. And in the case of heavy smokers, continue to stain the teeth until they begin taking on a sickly brown appearance. Obviously this can cause a great deal of unwanted attention and embarrassment for the smoker suffering from this condition; often leading the smoker to experience a certain amount of anxiety in social situations.
Another concerning and potentially embarrassing problem that occurs as a result of cigarette smoking is gum disease. As you probably know, all people have a certain amount of bacteria in their mouth at any given time. While this is normal, having too much bacteria in one's mouth (especially if it happens frequently) can cause an imbalance. It's this frequent imbalance of bacteria that causes the gums to develop infections, which if serious can permanently damage the smoker's gums; ultimately resulting in the development of gum disease. Although in early stages, gum disease may present as simply foul and unpleasant breath, as the disease progresses it can lead to much more serious scenarios such as tooth decay, tooth loss, oral nerve damage, or permanent jawbone damage.
Related Article:  Show Your Teeth Some Love: Gum Disease & Your Heart
A third and final condition to result from tobacco smoking is that of oral cancer. As you can probably guess, out of all of these health concerns, oral cancer is by far the most severe as approximately 7,500 deaths will occur in the United States annually either due to or related to complications from oral cancer. These staggering numbers typically stem from the rapid progression of the disease, and often the failure of the individual to seek the proper diagnosis and treatment within the early stages of the disease.
Related Article:  Why We Perform Oral Cancer Screenings during Dental Checkups
How dentists combat smoking:
While a smoker's fight to preserve their oral health may seem like a daunting task, there are but few greater allies in this battle than that of your dentist. How do teeth whitening and smoking relate to each other? Although you might not realize it, but when you visit your dentist for a teeth whitening or to just simply have a routine cleaning, your dentist will also simultaneously preform an oral screening as well. This is a crucial step in treating or preventing oral cancer and other afflictions caused by smoking as they often go undetected until it's too late.
Teeth whitening and smoking: Another effective but often overlooked service that your dentist can provide you with is the actual process of teeth whitening. In whitening a patient's teeth, a dental practitioner will apply fluoride as a varnish or gel to the teeth, thus whitening and ultimately eradicating signs of damage caused by either smoking or even just a sweet tooth. While this might sound superficial in nature, some dentists find that once a patient who smokes is able to see what their smile would look like without the damaging effects of smoking, only then do they find the motivation and drive to reduce their tobacco smoke intake, and eventually quit altogether. See, teeth whitening and smoking are definitely related!
What to remember:
Although New Year's resolutions such as exercising more often or getting a promotion at work are certainly admirable goals to have; if you're a smoker then quitting smoking should certainly be on that list as well. Remember a New Year brings new opportunity to improve your quality of living, and what better way to do that than to improve your health and finances by ridding yourself of this worrisome habit.
If you're a smoker and want to achieve a whiter, brighter, healthier smile this year, talk to Dr. Skrobanek and his expert team about teeth whitening and smoking. Contact GPS Dental at (210) 633-3477.