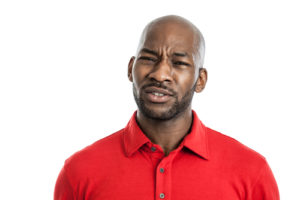 Don't think about your dentist when it comes to sleep problems? That's no surprise. But it's very likely that he or she may be able to help, especially if your problem is related to sleep apnea.
Sleep apnea is one of the most common causes of sleep disturbance and it affects over 20 million people in the United States alone. Getting a good night's sleep is important to every facet of our lives. If we don't get the amount we need, we can suffer not only physically, but mentally as well. Here's how the experts at GPS Dental can help:
How Oral Appliances Help Sleep Apnea Patients
At GPS Dental, Dr. Skrobanek is specially trained to custom fit oral appliances, more commonly called mouth guards, that help control snoring and sleep apnea problems. If you suffer from sleep apnea, the soft tissues and muscles in the back of your mouth and throat relax to the point of collapse, thus blocking the airways and reducing oxygen intake. The body then awakens just long enough to resume normal breathing and then drifts back to sleep. Most of the time, the person doesn't even realize they are having problems, other than how badly they feel during the day. It may feel as if they haven't slept at all.
Symptoms That Suggest Sleep Apnea
It's important to ask yourself if you suffer from any of these symptoms. If so, come talk to Dr. Skrobanek and get fitted for an oral appliance you can wear at night.
Headaches upon waking in the morning
Alarming fatigue levels
Memory loss
These are bad enough on their own, but if sleep apnea is not addressed, other long-term health issues can occur such as:
High blood pressure and heart disease
Acid reflux and indigestion
Diabetes
Stroke
Erectile Dysfunction
Oral appliance therapy is a research-backed treatment option that's available should you find that you suffer from sleep apnea. The appliance fits like a retainer. Many have already been approved by the FDA as an appropriate treatment for this disorder. These custom fitted mouth guards work to keep your airway unobstructed during the night, which allows you to breathe normally and sleep much more deeply than before.
If you are experiencing any of the symptoms of sleep apnea, come talk to Dr. Skrobanek about a custom mouth guard. Contact GPS Dental at (210) 633-3477.