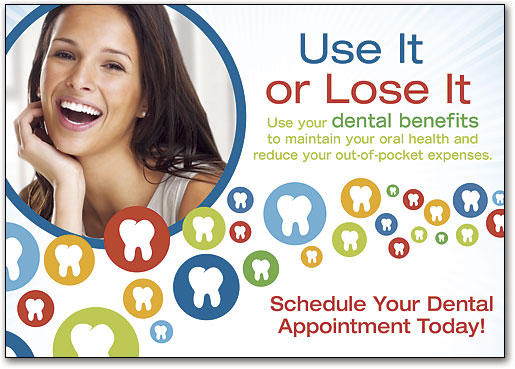 The end of the year becomes quite hectic in the healthcare industry. After meeting your deductible, you want to make sure and get the most out of your benefits, so you schedule your appointments and procedures before December 31. Dental insurance is no different and is sometimes forgotten. Get your smile healthy and feeling great by using your dental insurance benefits! Before you know it, holidays will be creeping up and schedules will become fuller.
Click here to learn more on End-of-Year Benefits.
Tips and Tricks
We've comprised a few of our favorite tips and tricks to help you maximize your benefits!
Get a good understanding of your dental plan. Talk with your dental office about your benefits, or your insurance provider so you know exactly what's covered. Then, you can set your oral health goals and know how many visits and treatments are covered each year and at what percentage.
Stay routine. Prevention is a great way to keep dental costs down throughout the year. When you regularly schedule cleanings with your dentist, you can make sure your oral health is where you want it to be and avoid any long-term problems from developing. Preventative visits are almost always 100% covered by dental insurers. It's a win, win basically! Plus, when your visits are scheduled ahead of time, it gives you an excuse to buy a fun planner to write all your appointments in.
Ask for an estimate. If you need to get any treatments completed and are unsure what your coverage will be, ask for an estimate. Your dental office can send information off to your insurance company to find out your estimate's coverage and potential out-of-pocket costs. This may be a great way to make use of an FSA account, if you have one.
Related Article: Paying for Dental Care
Implement your FSA account and plan ahead. If you don't need numerous treatments during the year, then consider the amount you'd like to have in your FSA. Click here to learn more about FSAs.
Delta Dental is one of the dental insurance companies that we work closely with to help our patients. Learn More dental insurance Tips from Delta Dental.
Don't lose your dental benefits in the hustle and bustle of the fall and winter months. When you don't use your benefits to the max, you lose them, and missing routine visits could cost your mouth, and your wallet, more in the long run. For any questions about services and dental insurance, please give us a call today and schedule your next appointment before the end of the year!
Dr. Gary P. Skrobanek's experienced and friendly team at GPS Dental offers affordable dental care for all ages in San Antonio, TX area. Our Brooks City Base dentist office is conveniently located and offers early morning appointment times Monday through Friday to meet your needs. At GPS Dental, we promote dental health awareness to our patients and provide most dental services, from family and general dentistry to dental implants, sleep apnea, TMJ / TMD Treatment, cosmetic dentistry and much more. We accept most dental insurance plans and offer affordable financial solutions for any budget. Call us at 210-633-3477 to make an appointment.