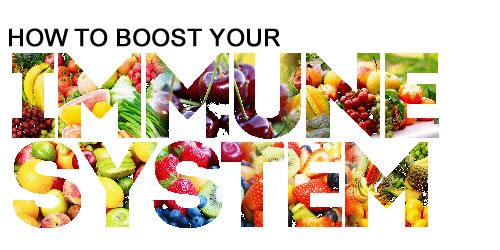 When you look at someone's smile, you probably notice their teeth, or maybe how bright their smile is. However, you may not realize that a healthy smile can boost your immune system and don't forget about the importance of healthy gums! They may not seem like the star of the show, but they're just as important as every other part of your mouth, and have to be taken care of to maintain a bright and healthy smile. Even if you take care of your teeth and don't have any cavities to worry about, you're not immune to gum disease.
Related Article: The Health Risks of Gum Disease
What is Gum Disease?
Basically, gum disease happens when plaque builds up along and under the gum line. Filled with bacteria, plaque is a sticky film-like substance that can cause infections, gum disease, and even tooth decay. Plaque is also the culprit behind gingivitis, which is the earliest stage of gum disease.
When you begin experience gingivitis, your gums may become:
Red
Swollen
Inflamed
Tender
Prone to bleeding
Stages of Gum Disease
At this early stage of gum disease: your teeth and bone holding your teeth where they are aren't yet impacted and the damage can be controlled and is reversible. With diligent brushing and flossing, and twice-a-year dental cleanings with your dentist, your gum disease can improve significantly and can go away.
The later stages of gum disease: also known as periodontitis, aren't as easy to reverse. Unlike gingivitis, periodontitis affects the bone and teeth. Sometimes teeth may need to be removed and more advanced treatment by your dentist will be needed to combat the later stages of gum disease.
Please note, if you have periodontitis, it's not something you can reverse on your own. You need professional help to control the infection, which may include different types of treatment, as well as medications from your dentist.
Causes of Gum Disease:
Poor dental hygiene
Sugar and acid
Tooth abnormalities
Poor dental work
Wisdom teeth
Tooth grinding
Symptoms of Gum Disease Can Range from:
chronic bad breath
red, swollen gums
bleeding when you brush
painful chewing
loose or sensitive teeth
sensitive or receding gums
Sometimes there are no signs of gum disease, which is why it's essential to visit your dentist every six months for a checkup.
Related Article: Oral Diseases and Tooth Loss
The Impact of Gum Disease
While knowing about and treating gum disease is extremely important for your dental/oral health, it's also crucial to remember that your body is all connected, so if one area suffers, your whole body with feel the effects. The same can be said about gum disease. It affects more than just your mouth.
Did you know that 85% of Americans suffer from gum disease, yet only 60% of those infected know they have gum disease? Gum disease is an infection of the tissues and bone that support your teeth and is the leading cause of tooth loss. However, the impact can extend beyond your mouth.
Also known as periodontitis, gum disease can significantly affect your general health.
Research shows that there is a connection between gum disease and other serious conditions such as:
osteoporosis
oral and pancreatic cancer
brain stroke
dementia
heart disease
rheumatoid arthritis
dementia
gum disease may be linked to Alzheimer's disease and other forms of dementia from oral bacteria that spread through the blood stream
gum disease also impacts those with diabetes by making it difficult to regulate blood glucose levels
If you have one of these systemic conditions, it is important to talk to your dentist about your risk for gum disease and the best treatment options.
Related Articles:
Learn more about Preventing Gum Disease from the American Heart Association.
Gum Disease is Treatable
The three goals of treatment involve:
Reducing inflammation
Decreasing pocket depth (the space between your tooth and gum)
Stopping bone loss
Initial treatment options can include Laser Pocket Disinfection or scaling and root planning (also known as deep cleaning). There are surgery options for advanced gum disease as well. Consult with Dr. Skrobanek for a customized treatment plan to restore the health of your gums.
Is Your Smile Healthy??
As the gateway into the body, the mouth provides a point of entry for bacteria and germs to enter your respiratory system and blood stream. Boost your immune system by maintaining good oral health to keep it robust and working properly.
A healthy mouth is a great asset! Our teeth play such important roles in our lives – they help us chew our food, talk and speak to others, and give our face its beautiful shape. Not only that, but our smiles give us confidence and influence our careers, social lives, relationships, and more. How do you know if your smile is healthy? Let's take a look at the many signs, visible and invisible, of a healthy smile.
Signs of a Healthy Smile
There are both visible and invisible signs that you have a healthy smile.
Here are some visible signs:
White teeth, free of excess stains: Teeth that are very yellow could indicate tooth decay.
An aligned bite: When the top and bottom jaw align, wear and tear is distributed evenly when chewing and biting.
Smooth, pink tongue: Sometimes we can have a white film on the tongue from decayed particles from food. Proper tongue cleaning can often get rid of this film. Canker sores or red patches on the tongue could indicate health problems.
Firm, pink gums: White, red, or dark pink gums could indicate inflammation or gum disease.
Gums that aren't recessed too low: 3 millimeters is the max amount gums should recede from the teeth.
Let's look at some invisible signs of a healthy smile:
Fresh breath: Although it's impossible to have fresh breath all the time (especially after we wake up in the morning) but, the constant presence of bad breath, even after brushing and flossing, is often an indicator of tooth decay.
A moist mouth: Although the word "moist" may be uncomfortable for a lot of us to say, the truth is, a moist mouth is a healthy mouth. A mouth that is dry cannot wash away bacteria with saliva – which is our natural mouthwash.
Free of pain or discomfort: Pain let's us know that something isn't quite right. If we're experiencing any toothaches or discomforts in the mouth, something needs to be checked out.
No sensitivity: Tooth disease often manifests with tooth sensitivity. If your teeth are pain-free, then chances are they're healthy and don't have cavities.
Related Articles:
10 Ways to Improve Your Smile
A healthy smile isn't always achieved overnight, but takes a variety of methods to help create and maintain. Here are 10 easy things you can do to help improve the appearance and health of your teeth and boost your immune system.
Floss every day
See your Hygienist twice each year
Brush your teeth twice a day
Buy a quality toothbrush
Stop Smoking
Drink plenty of water
Limit coffee, tea, and red wine
Choose whitening products carefully
Improve other health conditions
Get dental treatment in a timely manner
It can take some time before you start to notice changes from whitening or improved oral hygiene. While these changes don't come overnight, they are certainly worth the time and effort, both for the sake of your smile and your overall health. You should also have regular dental checkups and cleanings. Why? Read more about "Why it's important to schedule your dental exam twice a year".
Boost Your Immune System with a Healthy Smile at GPS Dental
You can boost your immune system by keeping a healthy mouth. That's why our expert team at GPS Dental strives to educate our patients on healthy habits that can do more than keep your smile bright. That's why it's always important to see Dr. Skrobanek every 6 months for proper checkups at GPS Dental, so your he can check for all the signs of a healthy mouth. A healthy mouth, teeth and gums has all the makings for a beautiful smile!
Dr. Gary P. Skrobanek is a dental implant dentist and his experienced, friendly team at GPS Dental offer affordable family dentistry and gentle dental care in the San Antonio, TX area. Our Brooks City Base dentist office is conveniently located and offers early morning appointment times Monday through Friday to meet your needs. At GPS Dental, we provide most dental services, from family and general dentistry to dental implants, sleep apnea, TMJ / TMD Treatment, cosmetic dentistry and much more. We accept most dental insurance plans and offer affordable financial solutions for any budget. Call us at (210) 633-3477 to make an appointment.