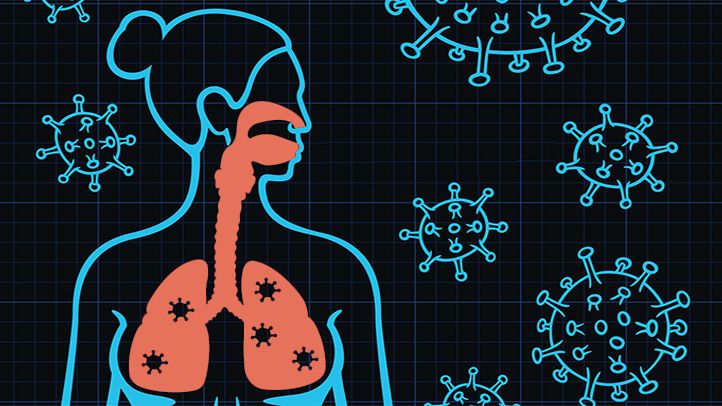 Nobody has time to be sick in bed for a few days! Life often moves quickly, and we may try to eat healthier, exercise, etc. to contribute to staying healthy and sick-free. While these things are definitely helpful for your wellbeing, did you know that you can also greatly strengthen your immune system by staying on top of your oral hygiene? What a simple way to help stay well!
Related Article: 11 Ways to Keep Your Teeth Healthy
Strong Immune System Importance
Our immune system fights all the nasty viruses and bacteria that can enter our bodies. It's complex, made of many cells, tissue, etc. throughout your body – and this includes the oral cavity. Actually, if you think about it, your mouth is often the first point of entry into your body. It's almost like a gateway to the rest of your body. Bacteria and other foreign materials can enter through your mouth, so it's important to strengthen your immune system by keeping your mouth as healthy as it can be to fight off anything harmful.
When your immune system is strong and can function normally, these every day, normal foreign materials and bacteria don't pose much of a threat. However, if your oral health is struggling, any extra bacteria can cause an issue because your body can't fight any more bad stuff. This is especially important during COVID-19.
Related Article: Brush Up on Dental Basics
A Weakened Immune System
When we start dealing with excess bacteria in the mouth, gum disease is a concern. Gum disease is formed from bacteria growing and spreading in the mouth, and grows on food and debris that accumulates around your gums and teeth. When your mouth has to start fighting off all those harmful bacteria (there is also good bacteria in your mouth), your immune system goes into action. It fights off those bad bacteria and inflammation that's happening in your mouth. When your mouth becomes inflamed, so can the rest of your body.
So, instead of other bacteria going unnoticed, when you're already sick with gum disease, other issues will be a big deal. "A study by the University of Pennsylvania found that the bacteria that causes gingivitis "…subverts the immune system" and promotes further inflammation by prohibiting the immune system's ability to "eat" the invading bacteria. Immune system-related diseases include asthma, eczema, allergic rhinitis, HIV/AIDS, type 1 diabetes, rheumatoid arthritis, lupus, heart disease and inflammatory bowel disease."
Related Articles:
Keeping Your Immune System Strong with Oral Health
Keeping your immune system strong and healthy starts with the gateway to our bodies – our mouths! Brush your teeth daily, floss daily, and see your dentist for regular checkups to stay on top of your dental care. You can also:
Wash your hands often
Try to minimize stress
Get a good amount of sleep each night
Maintain a healthy weight
Remember … schedule your Dental Visit!
Related Article: Oral Cancer Screenings are Completed During Every Dental Visit
GPS Dental Can Help
Dental professionals are true advocates of oral care. We are not only adamant about keeping teeth clean, but we­ are also concerned with your overall dental health. Checking for defects, abnormalities, and indications of severe issues in the bone, teeth, or gums are also at the forefront of our practice. Similarly, offering advice on how to strengthen your immune system through your oral hygiene routine by properly caring for teeth and correcting certain habits; this is also a part of the patient education that we offer. Should you be looking for a dentist that is serious about oral care, contact our dental office to book your dental appointment.
Dr. Gary P. Skrobanek is a dental implant dentist and his experienced, friendly team at GPS Dental offer affordable family dentistry and gentle dental care in the San Antonio, TX area. Our Brooks City Base dentist office is conveniently located and offers early morning appointment times Monday through Friday to meet your needs. At GPS Dental, we provide most dental services, from family and general dentistry to dental implants, sleep apnea, TMJ / TMD Treatment, cosmetic dentistry and much more. We accept most dental insurance plans and offer affordable financial solutions for any budget. Call us at (210) 633-3477 to make an appointment.