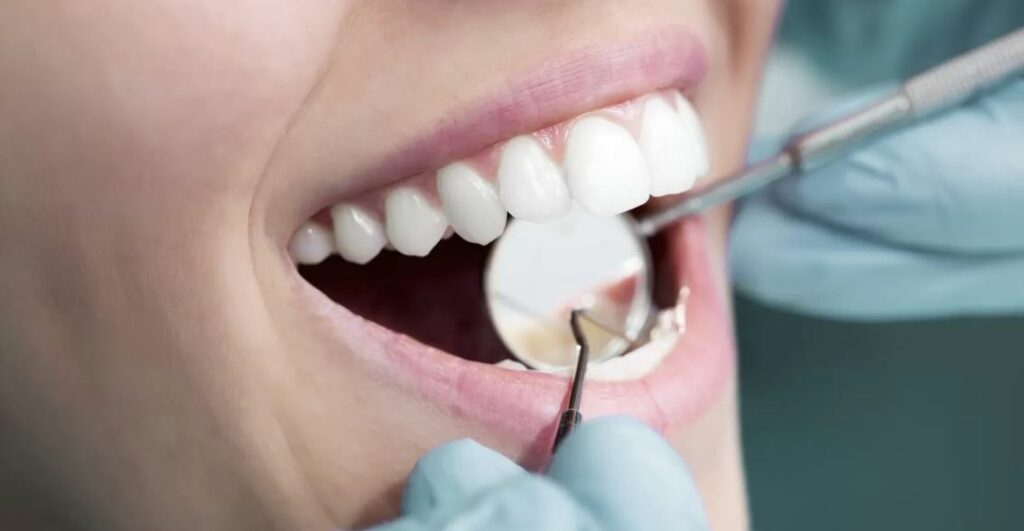 GPS Dental Offers a Personalized Approach
Why is it important to have a personalized approach to dental care instead of a cookie-cutter approach? A personalized approach to dental care is essential for several reasons, as it offers distinct advantages over a cookie-cutter or one-size-fits-all approach:
Individualized Treatment Plans: Every patient has unique oral health needs, risk factors, and treatment goals. A personalized approach allows dentists to create customized treatment plans tailored to each patient's specific requirements, addressing their immediate concerns while considering their long-term oral health.
Early Detection and Prevention: Personalized dental care emphasizes preventive measures and early detection of oral health issues. Dr. Skrobanek and his team can identify potential problems and intervene before they become more severe, helping patients avoid costly and complex treatments.
Patient Comfort and Trust: Building a strong patient-dentist relationship is fundamental to effective care. A personalized approach fosters trust and open communication, making patients feel comfortable discussing their concerns, asking questions, and actively participating in their treatment decisions.
Optimized Treatment Outcomes: By tailoring treatment plans to individual patients, the GPS Dental Team can optimize treatment outcomes. This leads to better results, improved oral health, and greater patient satisfaction.
Respect for Patient Preferences: Personalized care respects each patient's preferences, including their treatment preferences, budget considerations, and any specific dental anxieties they may have. Dr. Skrobanek works in partnership with patients to make informed decisions about their care.
Cost-Effective Care: Although personalized care may involve a detailed assessment and treatment planning, it often leads to more cost-effective care in the long run. By addressing issues early and tailoring treatments, patients can avoid more extensive and expensive interventions.
Educational Opportunities: The GPS Team provides patients with personalized oral health education. This education is crucial for patients to understand their unique risk factors and the specific steps they need to take to maintain their oral health.
Specialized Care: Some individuals may require specialized dental care due to medical conditions, age, or specific dental needs. A personalized approach ensures that patients receive the appropriate care and referrals to specialists when necessary.
Adaptation to Changing Needs: Over time, a patient's oral health needs may change. A personalized approach allows for ongoing adjustments to the treatment plan, ensuring that it remains relevant and effective.
Prevention of Over-Treatment: In a personalized approach, the focus is on addressing only what is necessary. This helps prevent over-treatment, which can occur in a cookie-cutter model driven by financial incentives.
Ethical Patient-Centered Care: A personalized approach is consistent with ethical principles that prioritize the best interests of the patient. This approach is integral to maintaining the ethical standards of the dental profession.
Overall Health Considerations: A personalized approach also considers a patient's overall health and how oral health is interconnected with systemic health. Dr. Skrobanek and his expert team can provide guidance on the links between oral health and conditions like diabetes, cardiovascular disease, and more.
In summary, a personalized approach to dental care ensures that patients receive treatments and recommendations tailored to their unique needs and preferences. This approach results in better oral health outcomes, increased patient satisfaction, and a higher standard of care that respects both the individuality of patients and ethical principles.
Related Article: Dental Health Facts: What Dentists Wish You'd Do Differently
GPS Dental is Accepting New Patients
If you're looking for a new dental home that offers personalized dental care, Dr. Skrobanek and his Team at GPS Dental look forward to meeting you during your dental exam and cleaning. Preventative dental care and dental exams can detect signs of disease elsewhere in the body. Experts say infections inside your mouth can cause health problems in other parts of the body and signal diseases such as leukemia and diabetes. You may want to think twice before delaying your dental checkup, as you could be delaying early diagnosis.
Dr. Gary P. Skrobanek is a dental implant dentist and his experienced, friendly team at GPS Dental offer affordable family dentistry and gentle dental care in the San Antonio, TX area. Our Brooks City Base dentist office is conveniently located and offers early morning appointment times Monday through Friday to meet your needs. At GPS Dental, we provide most dental services, from family and general dentistry to dental implants, sleep apnea, TMJ / TMD Treatment, cosmetic dentistry and much more. We accept most dental insurance plans and offer affordable financial solutions for any budget. Call us at (210) 633-3477 to make an appointment.