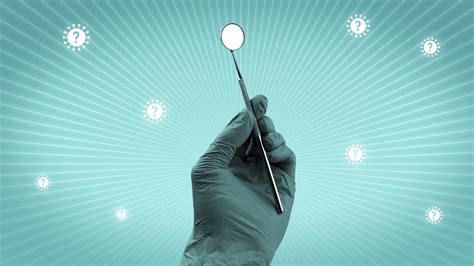 Leaving your home during COVID-19 can be concerning and unnerving. Thankfully, at GPS Dental, we've taken the steps and precautions needed to create a safe and sterile environment for our patients, making it safe to visit your dental office. Our infectious disease measures were put into place long ago, and since COVID-19, our safety standards have increased to keep our patients and staff safe and healthy. 
Related Article: Dental Exams are Important for SO Many Reasons
Read about the CDC Dental Recommendations HERE.
Dental Office Safety and Security
According to the American Dental Association (ADA), no cases of COVID-19 have been attributed to any U.S. dental practices. This is a wonderful statistic for dental offices and shows how serious dental offices have taken their safety measures.
According to the CDC, many safety practices that dental offices are using during COVID-19 were in place long before 2020 and have been adapted to meet any COVID-19 concerns. Guidelines list how offices should:
Clean their equipment more often
Have personal protection for hygienists, and wear more protective gear than usual
Install HEPA filters
Space out appointments
Pre-screen patients
Require patients to wear a face mask
Adhere to social distancing measures
And more
Related Article: GPS Dental Welcomes Back Patients for Dental Appointments
The Importance of Seeing your Dentist
Oral health is so important, and when our gums and mouth are healthy, the rest of our body follows. Each part of our body is linked, so remembering to brush and floss daily are imperative to your overall health. Dental offices are now open and safe for routine visits, and it's important to know if you have a dental emergency and need to be seen by your dentist right away. Some common dental emergencies symptoms include:
Dental pain
Gums bleeding
Broken tooth/crown
Swelling and pain
If you're experiencing any of these signs or symptoms, then it is important to see your dentist right away.
Related Articles:
It's safe to visit your dental office… so whether it's time to schedule your 6-month dental exam and cleaning or you're experiencing a dental emergency, Dr. Skrobanek and his experienced team take your health and safety seriously. GPS Dental appreciates all of our patients and is looking forward to seeing you and your family very soon!
Dr. Gary P. Skrobanek's experienced and friendly team at GPS Dental offers affordable dental care for all ages in San Antonio, TX area. Our Brooks City Base dentist office is conveniently located and offers early morning appointment times Monday through Friday to meet your needs. At GPS Dental, we promote dental health awareness to our patients and provide most dental services, from family and general dentistry to dental implants, sleep apnea, TMJ / TMD Treatment, cosmetic dentistry and much more. We accept most dental insurance plans and offer affordable financial solutions for any budget. Call us at 210-633-3477 to make an appointment.